SKU:Coreana-28
Brand:Coreana
Coreana Premium 28 days Intensive Collagen Ampoule Sets
Capacity: 2ml x 28each

Coreana Premium 28 days Intensive Collagen Ampoule, contains Sangji Extract which provide clean and clear skin, and also contains Complex polysaccharides which pulls the moisture to the skin like a magnet and prevents the skin from dehydrating, which would lead to anti-aging eventually. Also, Noni fruit extract, Collagen and Peptides improve the skin elasticity fiber ingredient Elastine to help the skin Collagen to provide skin lifting effect.
How to Use
-After your skin softener, and before your serum, apply to the face and neck and cover with palms for absorption.
-Re-apply 2-3 times to dry areas for moisturizing feeling for hours.
Intensive Ampoule Main Ingredients
Noni fruit extract help to care for wrinkles of the skin.
Helps to care for wrinkles
This product is manufactured and retailed by Coreana, the brand that has been certified by the ministry of food and drug safety to fit the CGMP (standards for producing excellent cosmetics)
Main Effect
Maintain skin elasticity, Anti-wrinkle, Moisturizing, Whitening, Face lifting
Main Ingredient
Hyaluronic acid, Tomato extract, Malt extract, NONI nut extract, EGF stem cell nutrient solution, Collagen
Feature
Containing hyaluronic acid and tomato extract, malt extract which supplies to the deepest skin moisture needed.
Containing protective moisturizing ingredients NONI- nuts extract, EGF stem cell nutrition, collagen and other high-end bionic components to accelerate cell metabolism.
Also contains the whitening factor help remove facial wrinkles and restore skin elasticity.
It is a highly concentrated essence to prevent skin aging, anti-wrinkle, whitening, and moisturization.
Skin type: All skin types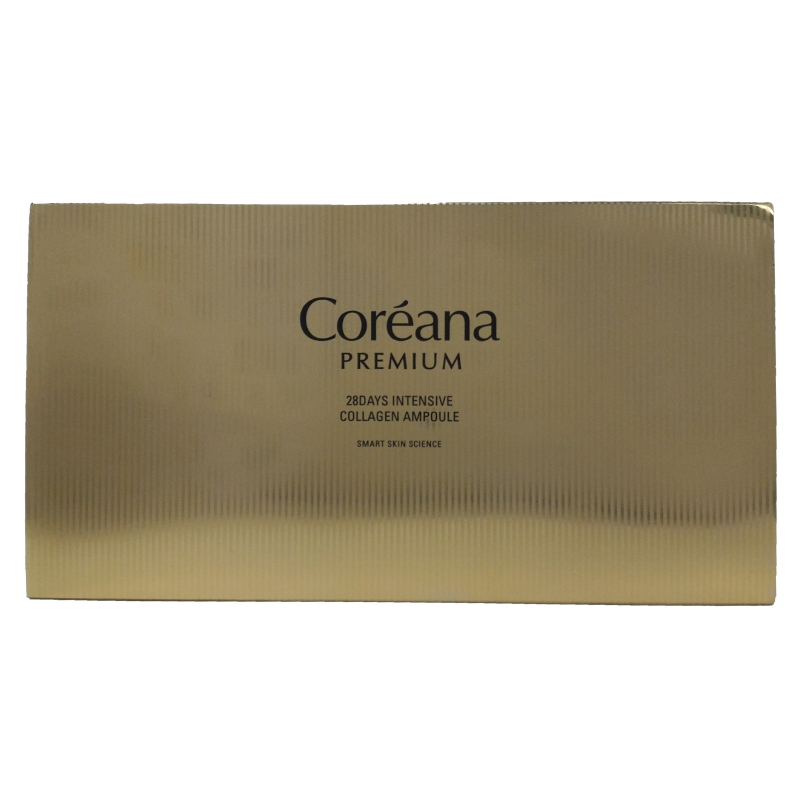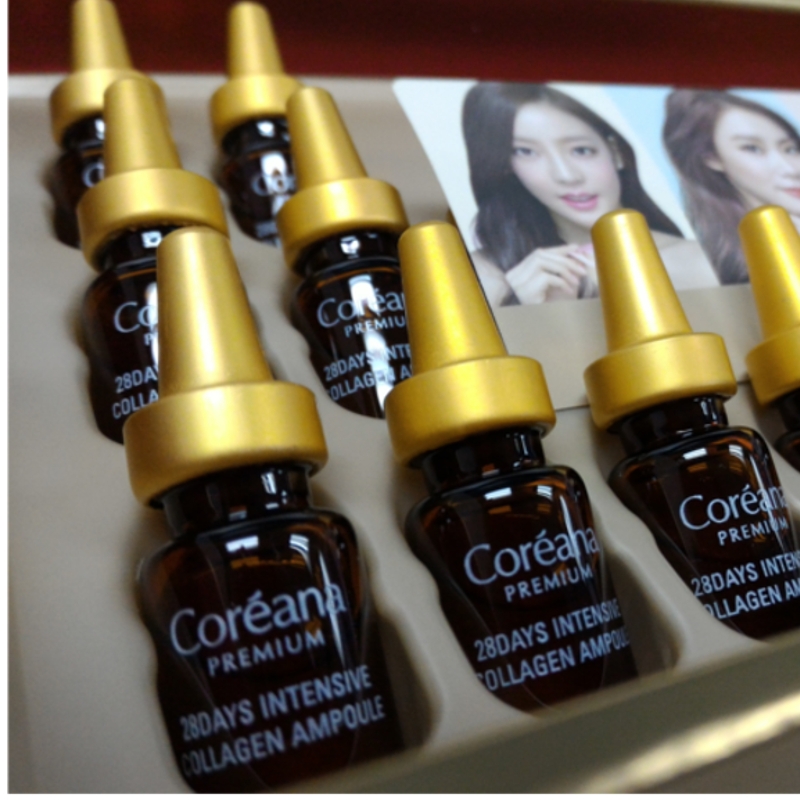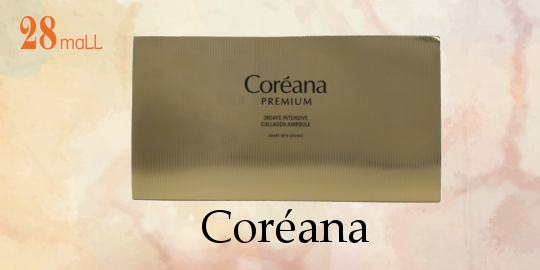 View 100% HB$ Deals terms & conditions
100% Good
Total 0 persons submitted
Excellent(100%)
Good(0%)
Poor(0%)
You can submit review too.
PriceUS$80.00 Coreana Premium 28 days Intensive Collagen Ampoule Sales Discount Shopping.