SKU:Sulwhasoo-Pack
Brand:Sulwhasoo
Sulwhasoo Innerise Complete Mask
5 sheets x 2 packs =10 sheets

Made in Korea

Overseas Item : International Shipping 21 - 28 working days
Formulated with Yeongsil Complex to target early signs of skin aging
Yeongsil Complex is composed of Baby Brier Fruit, Polygonatum Officinale, and Korean Red Ginseng Saponin
Ingredients in Yeongsil Complex include Baby Brier Fruit—often called flower dew, the dried leaves of which have long been used by women for facial cleansing—as well as Polygonatum Officinale and Korean Red Ginseng Saponin. Yeongsil Complex firms and fortifies the skin.
Firms the skin, making it smooth and resilient
After using the mask, your skin will be smoother, firmer, and more luminous with a supple and resilient skin texture.
During a special two-week fermentation process, the mask gains the ability to provide a superior, more natural fit
The advanced technology of bio-cellulose sheet structure is enhanced through two weeks of fermentation with the Yeongsil Complex, providing superior delivery of the powerful age-defying ingredients to the skin.
The 14-day wait with each phase intensified.
Introducing the Sulwhasoo's Innerise Complete Mask.
The 14-day journey of the Innerise Complete Mask begins with the exceptional detoxificating and regenerating capabilities of the fermented Yeongsil fluids.
The fermented fluids act as a stimulant to activate positive microorganisms on the skin.
Manufacturing of 1,200 mask sheets undergoes through three stages of cultivation process; after the farming of microorganisms, the sheets are fermented for five days to establish uniformed thickness. To achieve a studier finish, the sheets are distributed evenly onto trays where they are dried for five more days.
The sheets are thoroughly cleansed to leave only the beneficial bacteria on the surface and after being individually crafted with zeal care by master artisans, the Sulwhasoo's Innerise Complex Mask is created.
The skin-nourishing serum is added--as the finalization of 14 tenacious days in making--that thoroughly envelops, nourishes, and delivers an astonishing transformation of complexion.
Sulwhasoo Innerise Complete Mask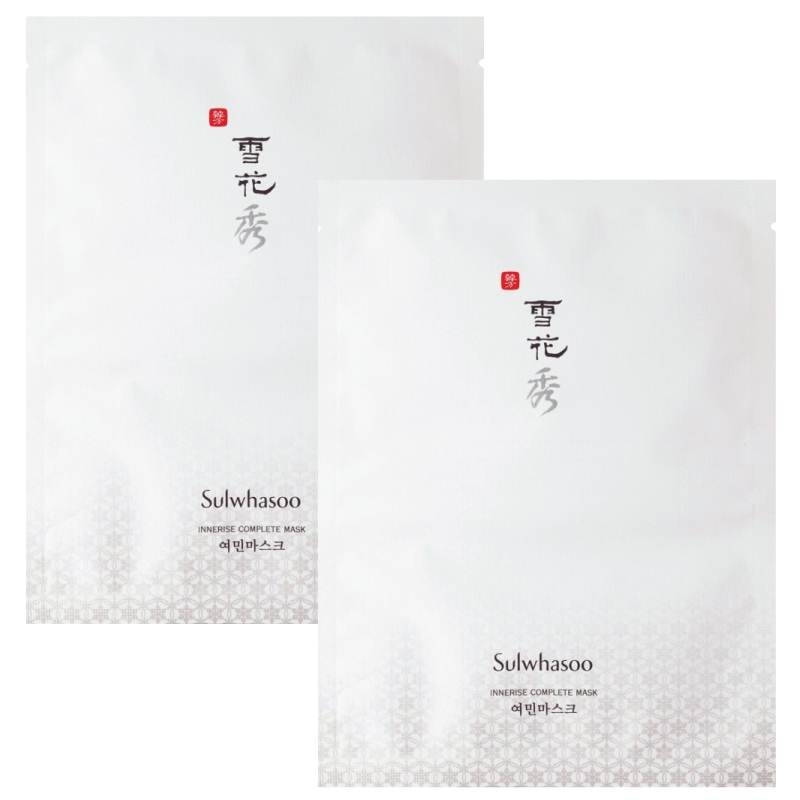 View 100% HB$ Deals terms & conditions
100% Good
Total 0 persons submitted
Excellent(100%)
Good(0%)
Poor(0%)
You can submit review too.
PriceUS$95.60 Sulwhasoo Innerise Complete Mask - 2packs Sales Discount Shopping.