SKU:1-NE AAG Flu 40
Brand:NOVEXPERT
Novexpert The Expert Anti-Aging Fluid 40ml

Made in France
PRODUCT STORY
Media superstars, stem cells are... immortal. And they guarantee ,in theory, a new skin every 28 days. We should all have a baby skin at any age!
So why does our skin grow old?
Because skin cells become "deaf" to activation signals. Our objective is to restore cell communication in order to stimulate the renewal of your skin after 28 days.
PROPERTIES & GUARANTEE
SUPPLE skin in 2 days*: A "velvety" soft texture brimming with moisture-replenishing ingredients : aloe vera gel, botanical origin glycerin, primrose...
RADIANT complexion in 7 days*: corrective action for a radiant complexion thanks to a complex of light-reflecting and antioxydant ingredients.
SMOOTHER skin in 28 days*: A concentration of exceptionally high-performance anti-aging ingredients that target DNA and collagen for in-depth skin regeneration.
* Use test among 50 consumers over a 28 day period.
The 1st anti-aging care guaranteed and certified:
0% chemical, 0% preservatives
and 100% hypoallergenic.
DESCRIPTION
Packaging: 40 ml high-precision tip tube.
Product formulated, developed, made and assembled in France.
PRESCRIPTION
Age & Skin type: From 30 years - unisex. For normal to combination skin.
Dermatological profile: pre or post menopausal, photoaging, genetic aging.
Way of life: solar exposures, house with air conditioning, frequent transcontinental journeys, journeys in arid or cold climates .
ACTIVE & INGREDIENTS
For more information about the ingredients of this formula, click on this link to reach the product INCI list.
ANTI-WRINKLE ACTION
Novaxyline algae (patented):
- Anti-inflammatory
- Anti-free radicals
- Genetic sirtuins stimulation
Amino acid grafted on plant base:
- Stem cells protection
- Cell rejuvenation
ANTI-AGING & RADIANCE ACTION
Vitamin E complex:
- Anti-free radicals
Everlasting flower plant cells:
- Stimulates collagens I, III, IV, VII
Colored soft focus pigments:
- Radiance
REPULP ACTION
Fragmented hyaluronic acid:
- In-depth repulp action
OTHER ACTIONS
Shea butter:
- Nourishing
Evening primrose oil:
- Nourishing
Macadamia oil:
- Nourishing
Trehalose:
- Nourishing
Polysaccharide:
- Moisturizing
Hyaluronic acid:
- Smoothing & Moisturizing
Plant glycerin:
- Moisturizing
Aloe vera gel:
- Soothing
Pomegranate extract:
- Anti-free radicals & Radiance
Tea extract:
- Anti-free radicals
Everlasting flower extract:
- Anti-free radicals
Broccoli extact:
- Photoaging protection
Milk thistle extract:
- Photoaging protection
EXPERT ADVICES
Apply small dabs on the entire face and neck and massage into skin, using upward circular strokes.
Renew application morning and/or night. Only a small amount of product is needed.
Before make-up, let it penetrate your skin for 5 minutes.
You must have placed a minimum order amount based on the 100% HB$ redemption value within 30 days before you wish to order for the 100% HB$ deals. Check out the pre-order amount and View 100% HB$ T & C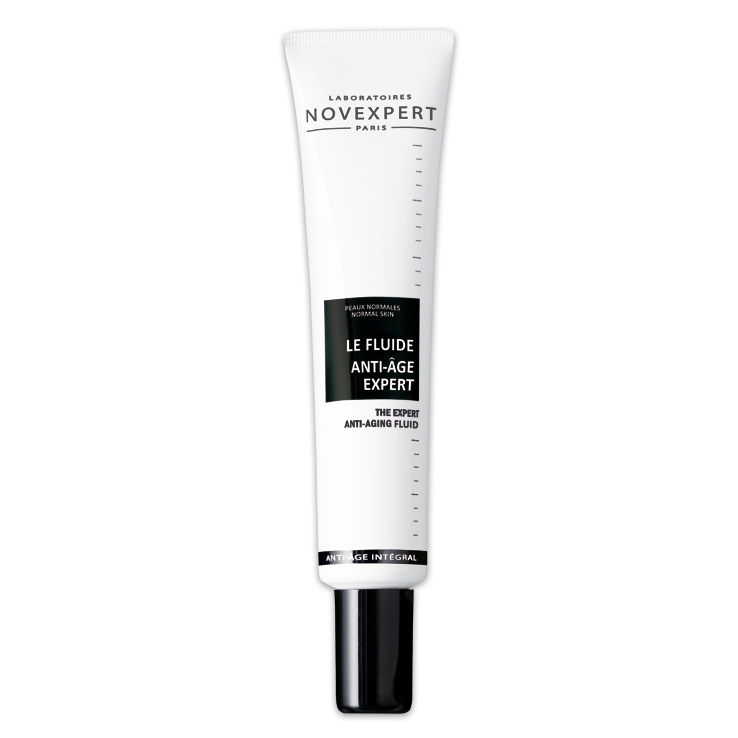 View 100% HB$ Deals terms & conditions
100% Good
Total 0 persons submitted
Excellent(100%)
Good(0%)
Poor(0%)
You can submit review too.
PriceUS$54.95 Novexpert The Expert Anti-Aging Fluid 40ml Sales Discount Shopping.