SKU: 2722706147
Brand:Innisfree
Innisfree Jeju Lava Seawater Deep Essence 50ml
Overseas Item : International Shipping 21 - 28 working days
PRODUCT INTRODUCTION
1. Powerful moisturizing energy of Jeju lava seawater
Jeju lava seawater with special minerals gives a boost to skin hydration to help the skin fight against early signs of aging.

2. Highly functional barrier with three types of moisturizing factors
Jeju lava seawater strengthens three types of moisturizing factors as well as natural moisturizing factors to build up a strong moisture barrier.

3. Combination of essence with ceramide capsules
Essence and ceramide capsules are mixed as soon as they are applied to the skin to moisturize it from within for supple and firm skin.
HOW TO USE
Pump 1-2 times at the essence step of your skincare routine and gently apply it all over the face.
INGREDIENTS
1. Jeju lava seawater, born through a journey lasting hundreds of thousands of years
Jeju lava seawater filtered by Jeju volcanic bedrock over hundreds of thousands of years

2. Antioxidative water maintaining constant temperature and pH level
Compositions and level of salt are maintained regardless of environmental conditions

3. Special properties of lava seawater
Volcanic bedrock adds special minerals to seawater as it permeates through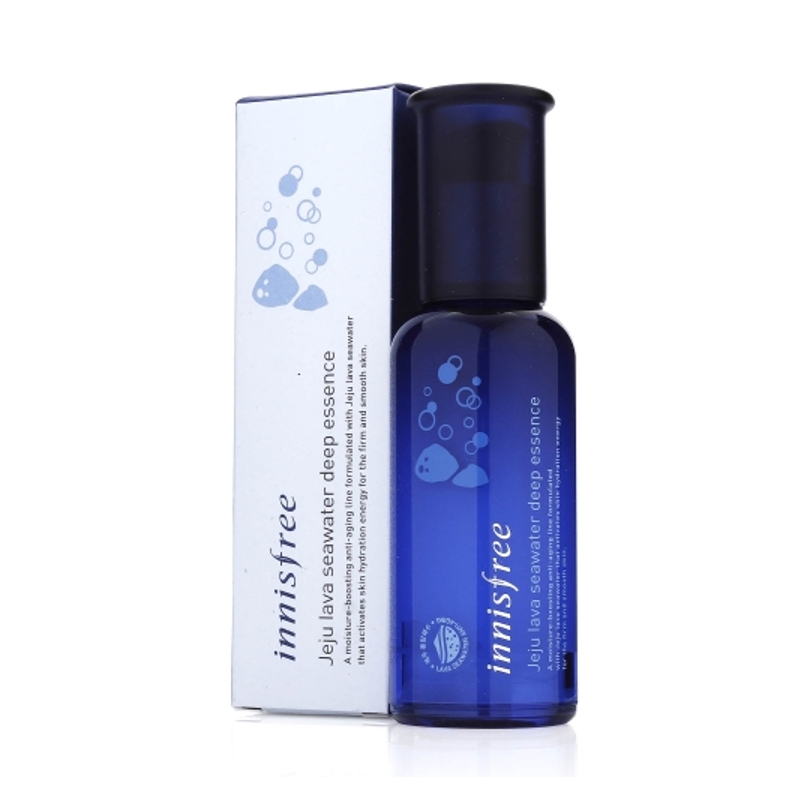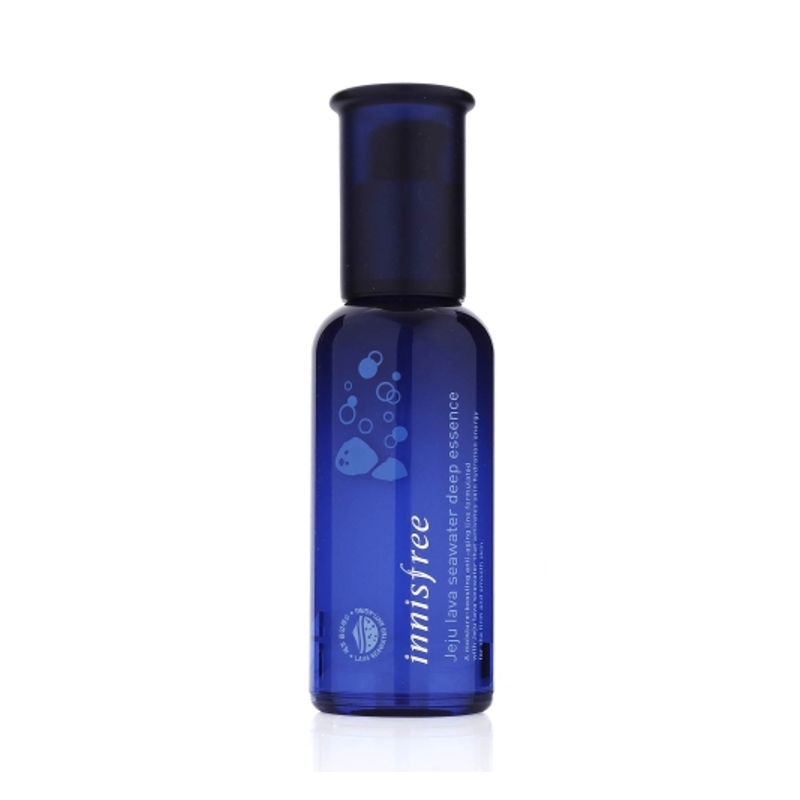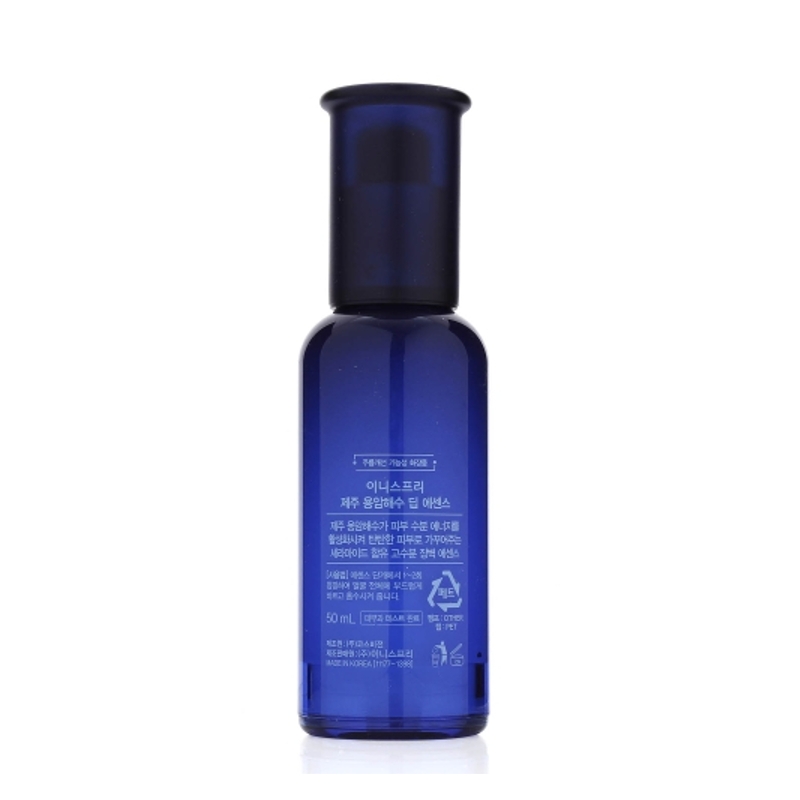 View 100% HB$ Deals terms & conditions
100% Good
Total 0 persons submitted
Excellent(100%)
Good(0%)
Poor(0%)
You can submit review too.
PriceUS$36.98 Innisfree Jeju Lava Seawater Deep Essence 50ml Sales Discount Shopping.