SKU:SMARTGO-PPWFH
Brand:Zikko
SMARTGO Pokefi Pocket Wi-Fi Hotspot (Pre Order)
Dimensions: 80mm x 30mm x 120mm (L x W x H)
Weight: 144g
Enjoy high-speed 4G/LTE Internet connection on the go. Patented virtual SIM technology frees you from the hassle of changing SIMs. No expiration; preload 5GB data and enjoy 'pay as you go' top up plans either by day pass or by usage. As low as US$3 per GB or per day in flat rate covers 60+ countries. Share your online experiences with up to eight devices. You can top-up even if you've run out of data from the simple device management page. Up to 12 hours of operation time with interchangeable battery design. Includes micro-USB cable for charging.
Two-year manufacturer's warranty. (Size: 11 x 6.8 x 1cm; weight: 144g)
Overseas Item : International Shipping 21 - 28 working days

Roam Global cheaper than local!
Pokefi is a pocket WiFi HOTSPOT device that helps you to stay connected on the go.

Key benefits
Preload 5GB data without expiration, ready to use as low as USD3 per GB or day pass for both overseas and home countries. Virtual SIM sign in, free you from changing SIM hassles. Flexible data plans either by usage or day pass. Simple device management interface. Easy to use one button simple device. Flat rate for most top tier countries. Small in size easy to carry around. Multiple local operator partners. Support up to 8 devices Worldwide coverage.

Enjoy FLAT Rate in countries below:

The americas:
United States, Canada

Europe:
Albania, Austria, Belarus*, Belgium, Bosnia, Bulgaria, Canary Islands, Croatia, Cyprus, Czech Republic, Denmark, Estonia, Faroe Islands, French West Indies, Finland, France, Germany, Gibraltar, Greece, Guernsey Islands, Hungary, Iceland, Ireland, Isle of Man, Italy, Jersey Islands, Latvia, Liechtenstein, Lithuania, Luxembourg, Madeira, Malta, Monaco, Montenegro*, Moldova*, Netherlands, Norway, Poland, Portugal, Romania, Russia, San Marino, Slovakia, Slovenia, Spain, Sweden, Switzerland, Ukraine*, United Kingdom, Vatican City

Asia pacific:
Australia, Azerbaijan*, Cambodia, China, Hong Kong, Japan, Kazakhstan*, Macao, Malaysia, Maldives, Philippines, South Korea, Singapore, Sri Lanka, Taiwan, Thailand, Uzbekistan*, Vietnam

Middle east
Israel*, Turkey

* out of service until further notice
**limited service due to capacity overloaded


First Time User:
We know simple is beautiful. The Pokefi Starter Kit comes with data plan. You just need to:
1. find your device unique ID (SSID & PWD) inside the removal cover or label on the box
2. remove the isolation plastic from inside the battery pack
3. turn on the device by pressing the ON/OFF button for 3 seconds, wait for the WIFI signal turns from Red to Green (wait about 2 minutes depending on locations, try from 4. out door or open area if possible)
5. choose the WIFI network (default name is the SSID start from PWF......) and type in the PWD
You are connected!
How to prevent unintentional data use?
Sometimes you have the feeling of data goes away too fast than expected without knowing why.
Tip 1 – Make sure you have turned off automatic download, such as Apps, Music and software updates
Tip 2 – Make sure you have turned off cloud drive auto-sync, such as iCould, Dropbox, Onedrive etc.
Tip 3 - Make sure you have turned off automatic backup for Instance Message Apps, such as WhatsApp
Tip 4 - 'streaming' services such as Netflix, Spotify and YouTube might use large amounts of data. This also applies to video and audio files on Facebook and other social media.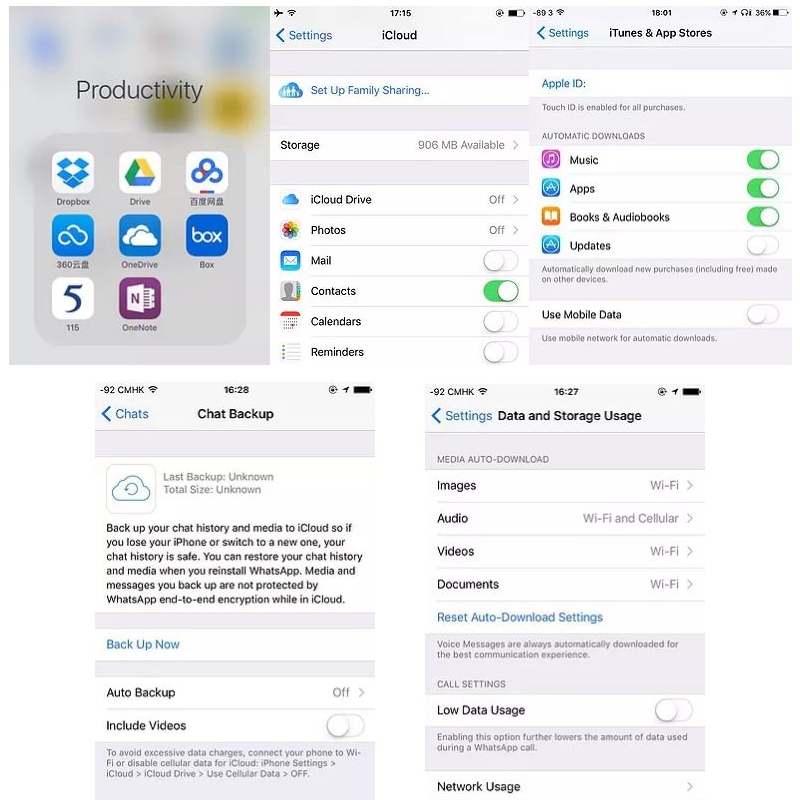 Pocket WiFi network will use more data than cellular network, there are Data Monitor apps you can download to measure data usage.
Your smart devices will treat Pokefi WiFi a normal WiFi network, therefore you will no in data safe mode while using the Pokefi. This means the Pokefi will use more data than in cellular data network.
In particular, so-called streaming services such as YouTube will deliver in higher quality if you are on WiFi network including pocket WiFi. For example (refer to the screen captures), a 33 seconds SmartGo video will use ~5MB data using 4G, it will increase to ~11MB using WiFi. The longer the video the bigger the differences. It could be up to 32 times more in data usage for HD video using WiFi network.
There are many Data Monitor apps available you can use to check data usage by yourself.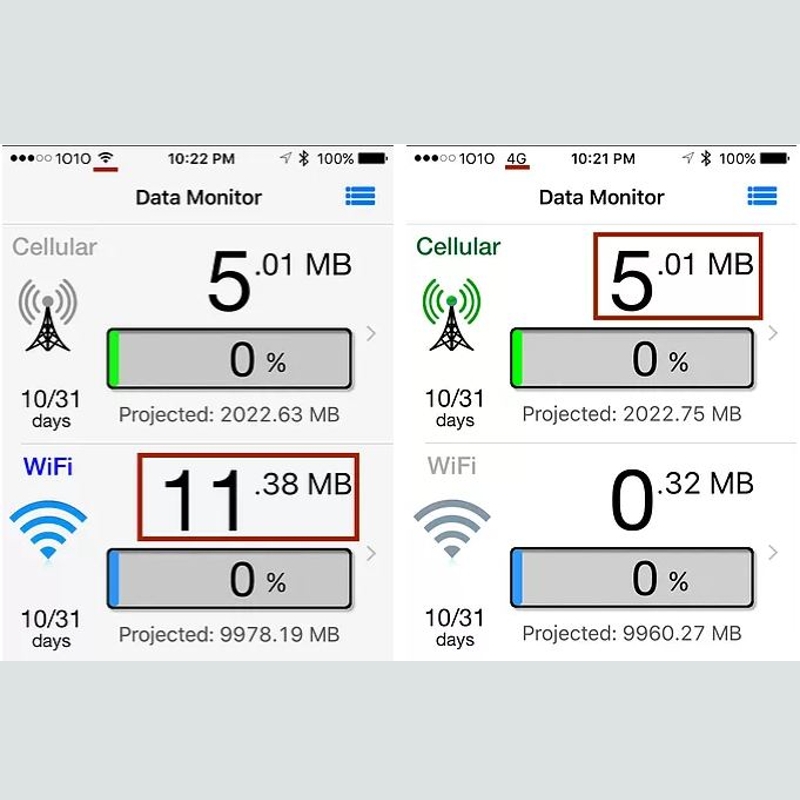 How long do I need to wait to have connection?
Normally, when you turn on the Pokefi, the device will start searching for available networks. You will see the ON/OFF button is blinking Blue, while the WIFI signal is blinking RED. Normally, it will take about one minute depending on locations, the WIFI signal will turn to Green. Green means network connection is available.
What to do if the device WIFI signal keeps blinking RED for more than three minutes?
This means the signal in the particular location is weak, suggest to turn off the device and try again in different locations. You may want to check the signal of your mobile device
Since the Pokefi is using local telecom operator's network, please check the signal of your mobile device. If it's weak or even "No Service", your Pokefi might not function well. The WiFi signal light might keep flashing Red or with Green WiFi signal on but experiencing bad connection.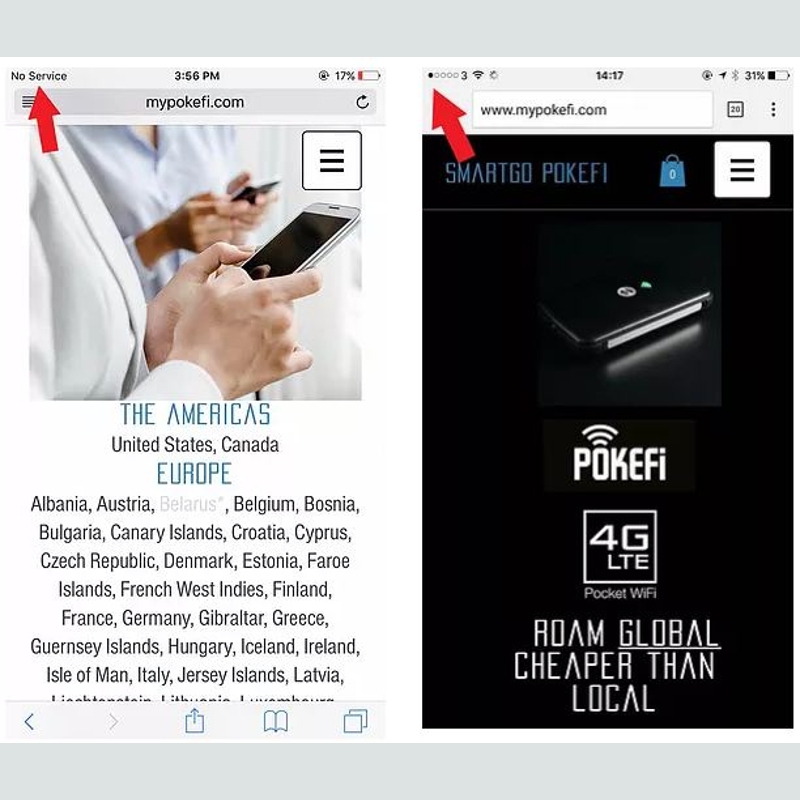 What to do if abnormal WIFI signals or can not charge the device?
Try the following steps:
remove the back cover, take out the battery from the compartment
reinstall the battery
turn on the Pokefi, wait for the Green signal (it might take longer time than normal, please wait for a while)
keep the Green signal on for at least 5 minutes
turn off the Pokefi, then turn on again, wait for Green signal blinking
When do I need to register?
Registration is not compulsory, you can start experiencing the device without registration. However, in order to server you better, we do highly recommend that you complete the registration.
How do I turn off the device?
Simply press the "O" button for 5 seconds, it turns from Blue to Red, then off automatically.
How to change/reset password?
You can manage password by accessing the Pokefi device management page http://a.pokefi choose my device. Reset password will restore factory default.
Where can I find more information about the Pokefi device, such as battery level, usage etc.?
You can find the following information by accessing the Pokefi device management page http://a.pokefi
1. Account Balance
2. Battery level
3. # of connections
Why it's not connected?
Please check the followings:
Confirmed the device is on, the ON/OFF button should be blinking in Blue color
Confirmed the signal light is blinking Green color (if Red color means no network coverage, please turn off the device and wait for 1 minute, then turn ON again)
Make sure WiFi is ON
Make sure you have chosen the right hotspot network
Make sure you have enough account balance
Make sure the Pokefi device is within the range
If you have checked the above, and still can't get connected. It could be network coverage issue. We partner with different local network operators to provide the best possible services for our users. However, there are still blind spots with weak signals, such as basements. We suggest you walk around , try from outdoor or open areasto find out locations with better reception.
Pokefi hotspot will not work on open water, only satellite technology works far from land, it will work only when you ship get closer to ports and at cruise destination. The closer you are to land, the better connection you will receive.
How to top up my data plans?
You can top up your data plans by accessing the Pokefi device management page http://a.pokefi choose Package (Please make sure you have chosen the Pokefi WiFi network).
How long the battery will last?
The battery will last up to about 12 hours for continuous use. If you connect more than 1 device or staying in weak signal locations for long time, the battery will run out faster than normal.
How do I know the battery is running out?
You can check the battery level by accessing the Pokefi device management page http://a.pokefi. The ON/OFF button will be refreshing Red when battery runs low. It's suggested that you should charge your device within an hour.
How to charge the device?
Pokefi uses standard Micro USB cable to charge. The battery is interchangeable that means you can buy an extra battery as spare for long trips.
Why I can't open the device management page?
You can access to the device management http://a.pokefi ONLY when you are on Pokefi WiFi network. Please make sure you have chosen the right hotspot network
How do I know run out of data plan?
The WiFi signal light will turn to Green solid if account balance is zero. Please top up from our website www.mypokefi.com. Be reminded to leave us your S/N# in the message.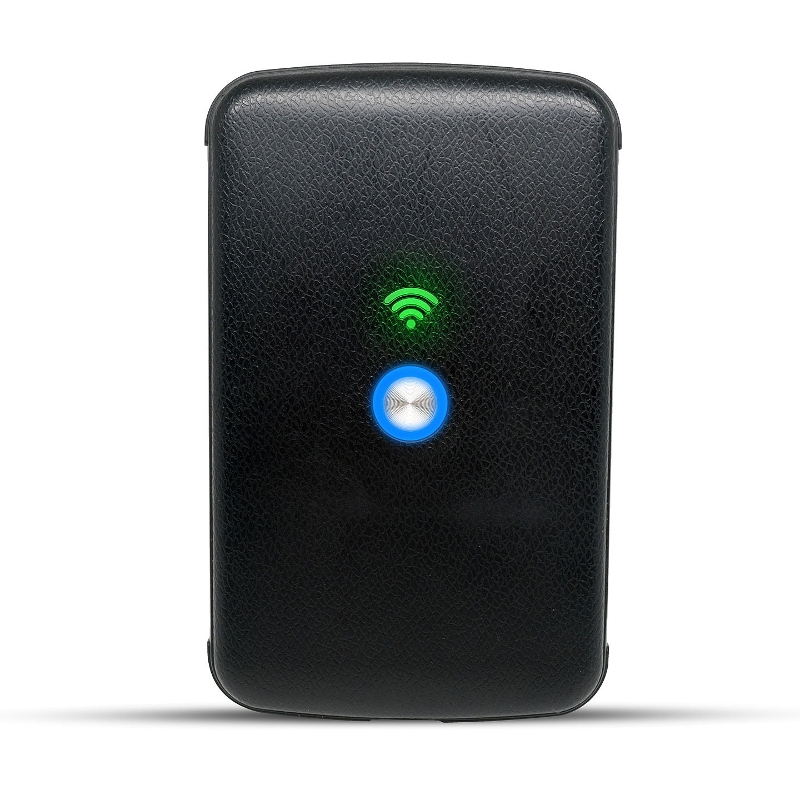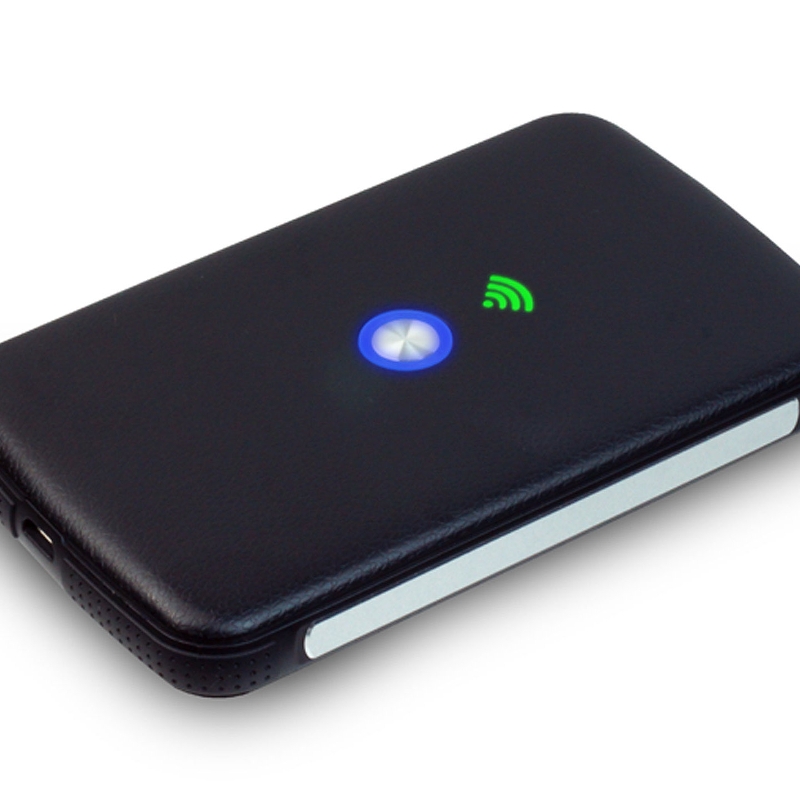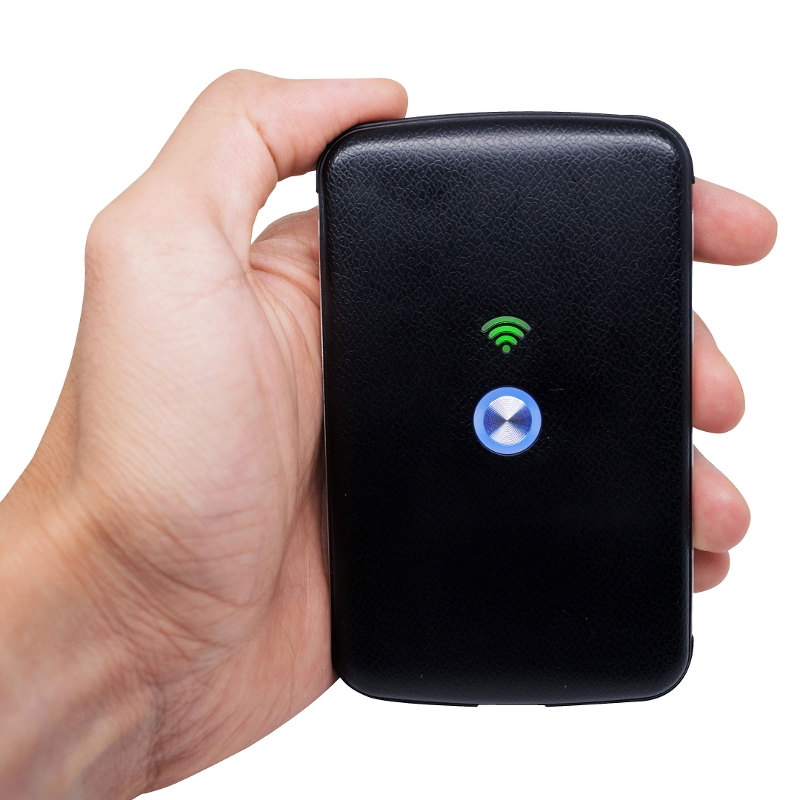 View 100% HB$ Deals terms & conditions
100% Good
Total 1 persons submitted
Excellent(100%)
Good(0%)
Poor(0%)
You can submit review too.
PriceUS$169.00 SMARTGO Pokefi Pocket Wi-Fi Hotspot Sales Discount Shopping.