SKU:set-02item
Brand:Innisfree
Innisfree Pore Control - Black Head Mask + Sebum Powder set
Made in Korea.
Set included :
Super Volcanic Pore Clay Mask 110 ml
No Sebum Mineral Powder 5 g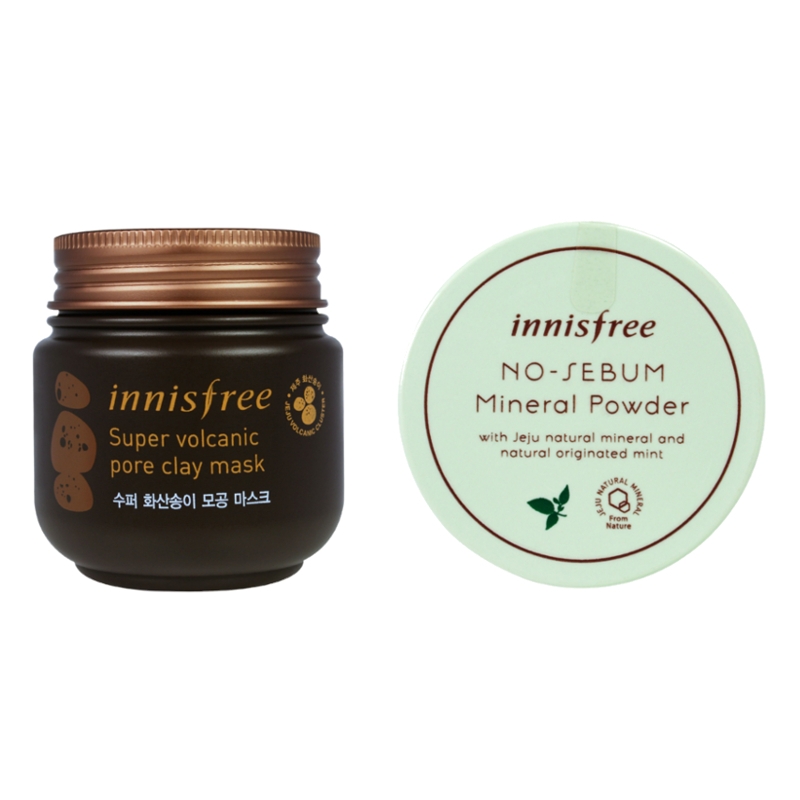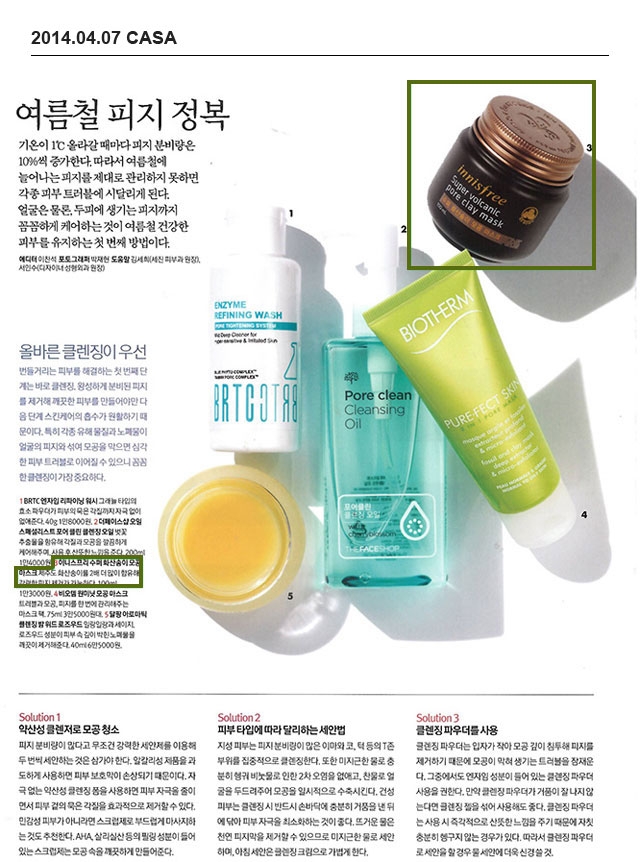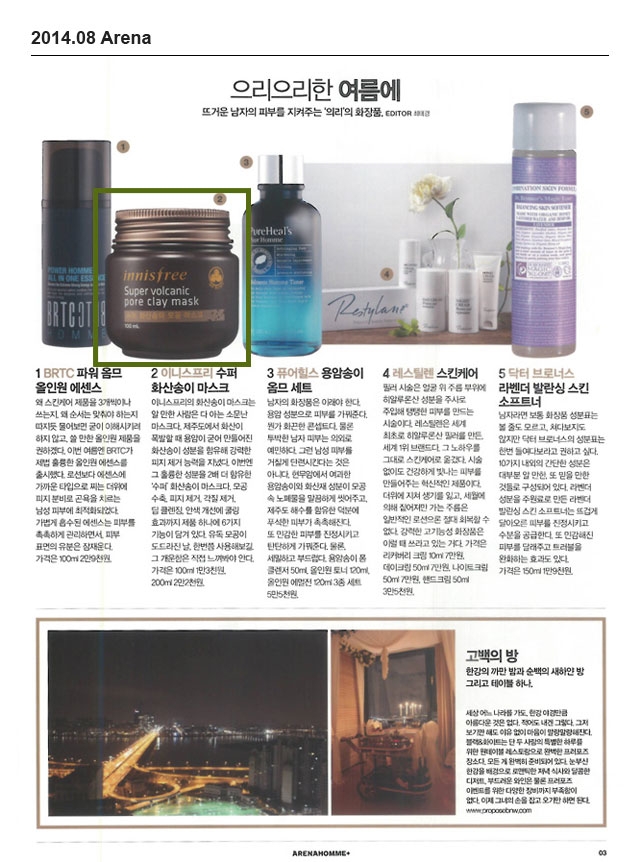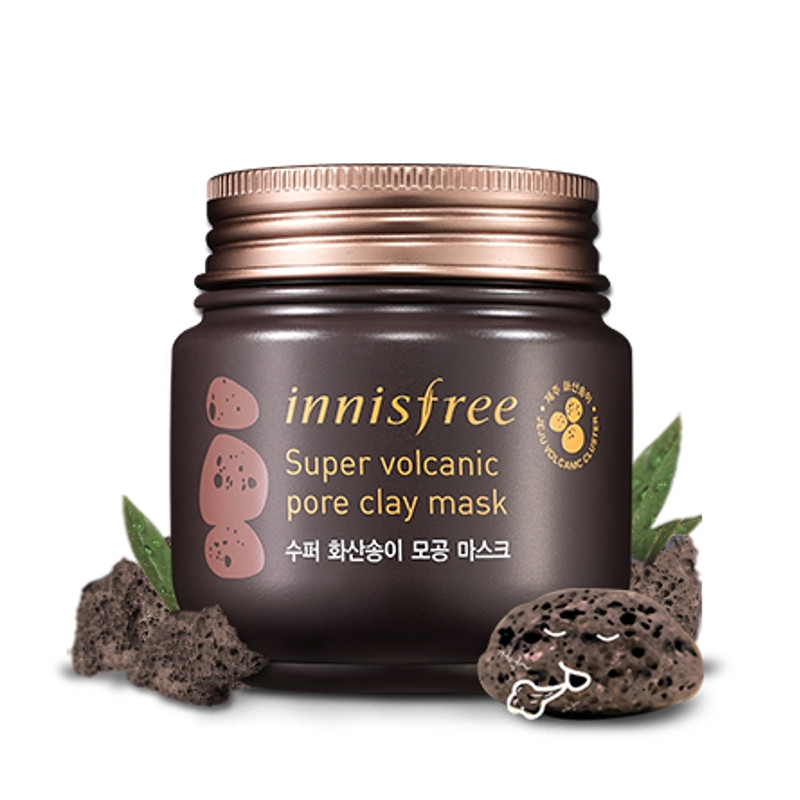 Super Volcanic Pore Clay Mask 110 ml

6-in-1 Pore care:
Shrinks pores + Controls sebum + Exfoliates + Deeply cleanses + Brightens tone + Cools

Winner of 22 Global Beauty Awards

1. What is the Super volcanic pore mask ?
Jeju volcanic clay is made from minerals released by volcanic explosions in Jeju. It's categorized as a preserved alkaline resource and is effective in removing sebum and other impurities.
(Contains 6,020 mg of Jeju volcanic clay)

2. Strong removal of sebum thanks to the Super volcanic capsules
As the capsule bursts, the mask exfoliates and removes dead skin cells. The AHA ingredient chemically exfoliates and smooth out skin.

3. Clear, Contracted, and Refreshed Pores!
The strong absorption of sebum and cooling effect of the clay refreshes the skin and contracts pores.

No Sebum Mineral Powder 5 g

1. Sebum control powder that allows for non-greasy, downy baby skin
Sebum absorption powder and mineral sebum control powder absorb excess sebum for a bright, downy skin as if presently putting on makeup.

2. Jeju natural minerals and mint for refreshing control of oil and moisture
Sebum absorption powder with Jeju natural minerals and mint restores an unhealthy balance of oil and moisture, leaving a refreshing finish.

3. Absorbing excess sebum and oil for downy makeup and an even skin tone
Absorbs excess sebum and oil to prevent makeup from becoming patchy, while correcting dull skin tone to keep the skin bright and radiant all day.
View 100% HB$ Deals terms & conditions
100% Good
Total 0 persons submitted
Excellent(100%)
Good(0%)
Poor(0%)
You can submit review too.
PriceUS$24.29 Innisfree Pore Control - Black Head Mask + No-sebum Powder Set Sales Discount Shopping.