A.H.C Hydra B5 Soother
Volume: 30ml
Made in Korea
Hydra B5 Soother is?
Containing the highly concentrated botanical natural ingredients, it continuously supplies nourishment to the skin.
Natural botanical moisturizing ingredients and vitamin supply moisture and nutrients, and keep the skin dewy.
-Hydration
Containing vitamin B5 (Panthenol), it helps to hydrate the skin by gathering moisture on the rough skin caused by dry enviroment. This is the essence for maintenance of soft skin by making the flexible moisturizing layer on the skin. Hyaluronic acid of the natural botanical ingredients assits to increase the capability to hold the moisture from losing, and to normalizes the term of skin turnover. It makes the dry and rough skin soften and healthier.
-Calming care
The natural botanical ingredients of soybean ferment extract and portulaca oleracea extract effectively care the irritated and sensitive skin caused by pollution, harmful environment and stress.
-Soft Touch
With thin and soft get type, it is absorbed instantly into the skin and can be applicable onto the sensitive skin as well as the normal skin without irritation.
Directions
After using A/C Infusion and Vial complex C-15, apply sufficient Hydra B5 Soother and rub gently in a circular motion along the skin texture to stimulate the circulation and absorption. It can be applicable in the morning and everning and at the calming step after peel treadment. It is effective for the dry and aged skin as well.
Attention
Avoid touching your eyes. Store it in a cool and dark place.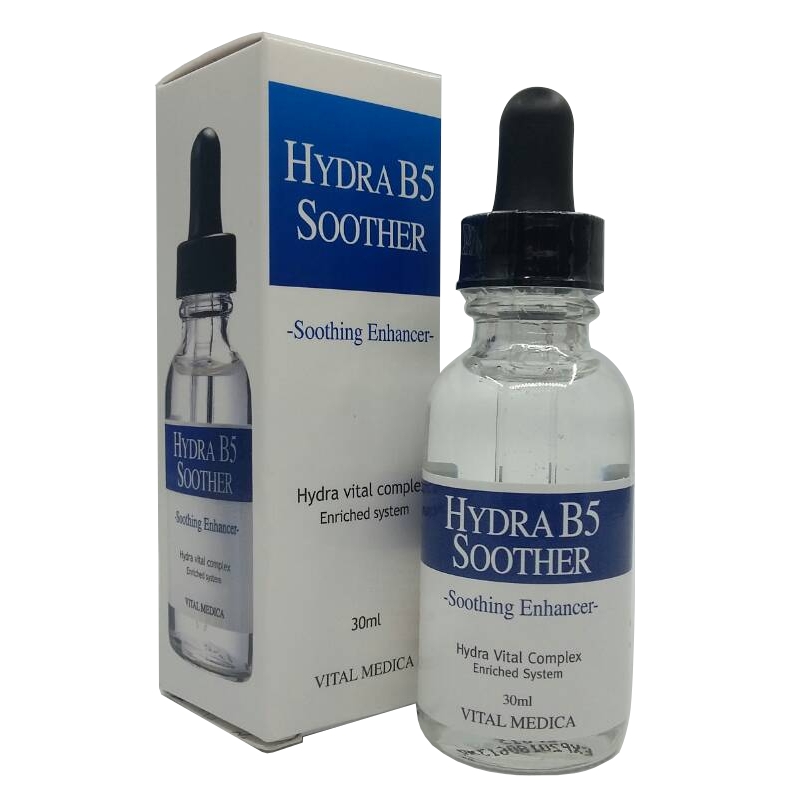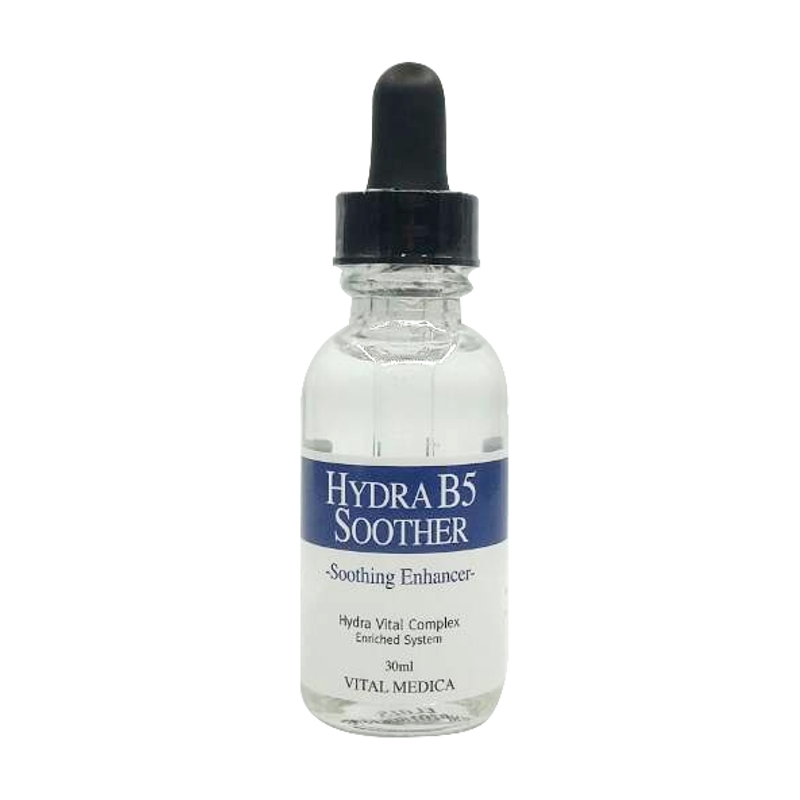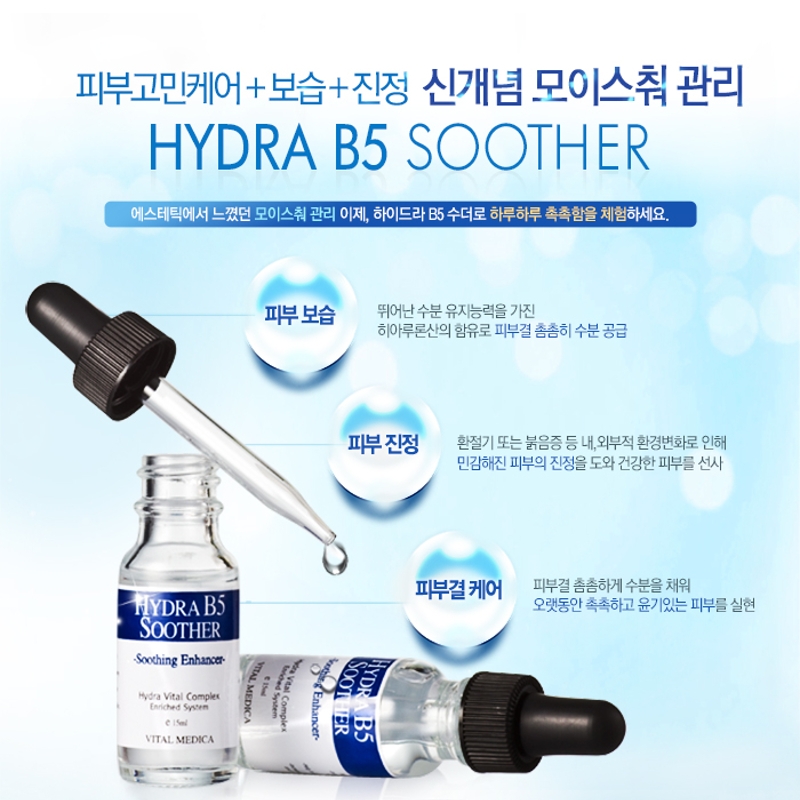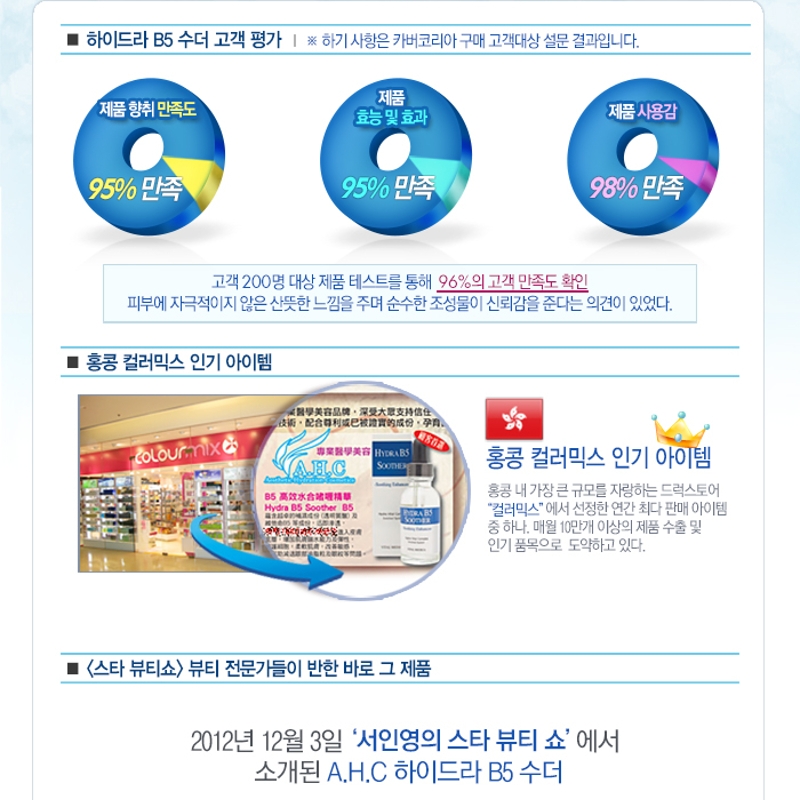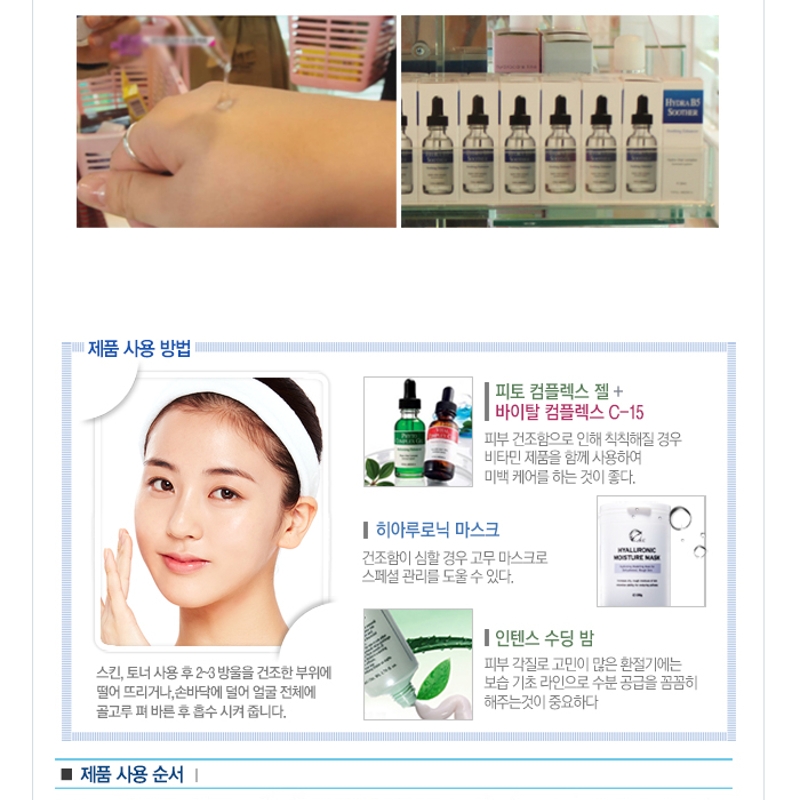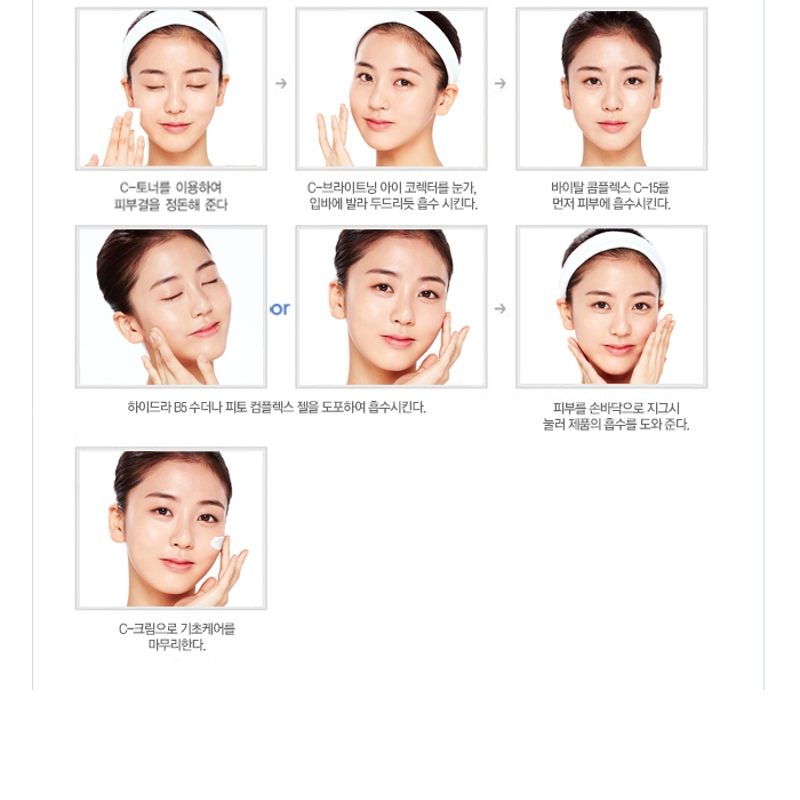 View 100% HB$ Deals terms & conditions
100% Good
Total 0 persons submitted
Excellent(100%)
Good(0%)
Poor(0%)
You can submit review too.
PriceUS$78.00 A.H.C Hydra B5 Soother - 30ml Sales Discount Shopping.