Kyutec Snore Stopper
About Kyutec

Founders Trang Luu and Niall Murray always had an interest in finding technologies for a better quality life and happier family relationships. Since 2009, Kyutec our vision means providing to you handy technology and gadgets for your daily living. Our German origin drives us to set high quality and reliability as our valued strengths. We combine our values, our concern for human relationships and our extensive experience of technology into making your lives safer, healthier and happier.

Kyutec cares about you and your needs. We believe that healthy living and daily needs are the first priority, because we understand well, how good health matters. So, let us look after you. Although technologies change all the time, our focus remains to examine closely your daily needs. With this vision, we hope to bring you good health for enjoying life and family. Our team puts our hearts into what we do for you because it matters to us that you enjoy life, just as we enjoy ours.

Get an ultra-quiet sleep for yourself and those around you with the Kyutec Snore Stopper. The non-invasive biosensor technology detects snoring instantly and triggers nerve stimulation on your wrist through biofeedback. The gentle impulses and the sensation prompt you to switch your position without interrupting your sleep pattern. Its wireless design and wristwatch size help you have quieter nights and fresher mornings anywhere you go. On the plane, in your hotel or in the comfort of your own bed.

Research shows that after 8 weeks of use, the snoring intensity level (SIS) has dropped from 4.15 (±0,74) to 2.30 (±0,46).

Features
– Contact FREE (no contact with your face)
– Silent and Non-Invasive
– Small and Portable
– 100% Drug-Free with no harmful side effects
– Automatically powers off after 8 hours of use
– 3 Gel Pads are included in the package

FAQ
1.How helpful is the Kyutec Snore Stopper?
The Kyutec Snore Stopper is tested and proven to stop snoring. It is a safe and smart choice to stop your snoring or that of your partner. You can recover during the night and have a higher sleep quality!

2.How does the Kyutec Snore Stopper stop my snoring?
The Kyutec Snore Stopper is developed based on the concept of snores. Snoring is caused when your airway becomes too narrow for the air to travel through to the lungs, causing a sound which is snoring.

100% drug-free and without side effects, the Kyutec Snore Stopper has been tested to effectively stop your snoring! When you snore, the device sends off a gentle impulse onto your skin, probing you to:

-Change your sleeping position
-Increase the muscle tones of the throat to allow the air to travel through easily

3.Where can I use it?
It is wireless. You can use it at home, in the hotel, during your flight, etc.


Includes 2 self adhesive electrode pads

Max. wrist belt length: 22cm

Detective timer: 8 hours auto off

Wave form: Asymmetrical bi-phasic square pulse

Battery: 1.5V Volt AAA battery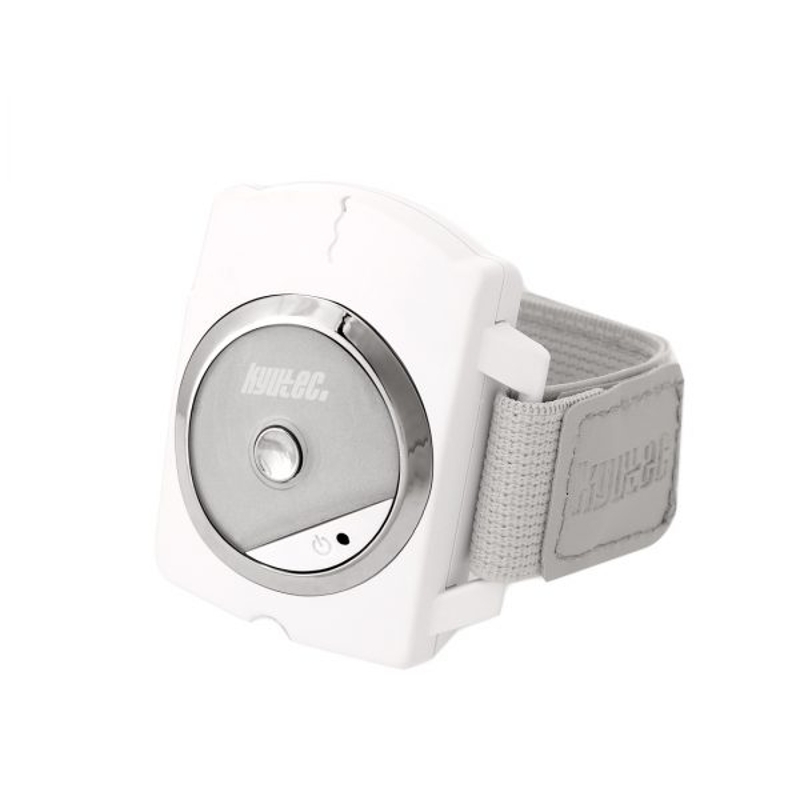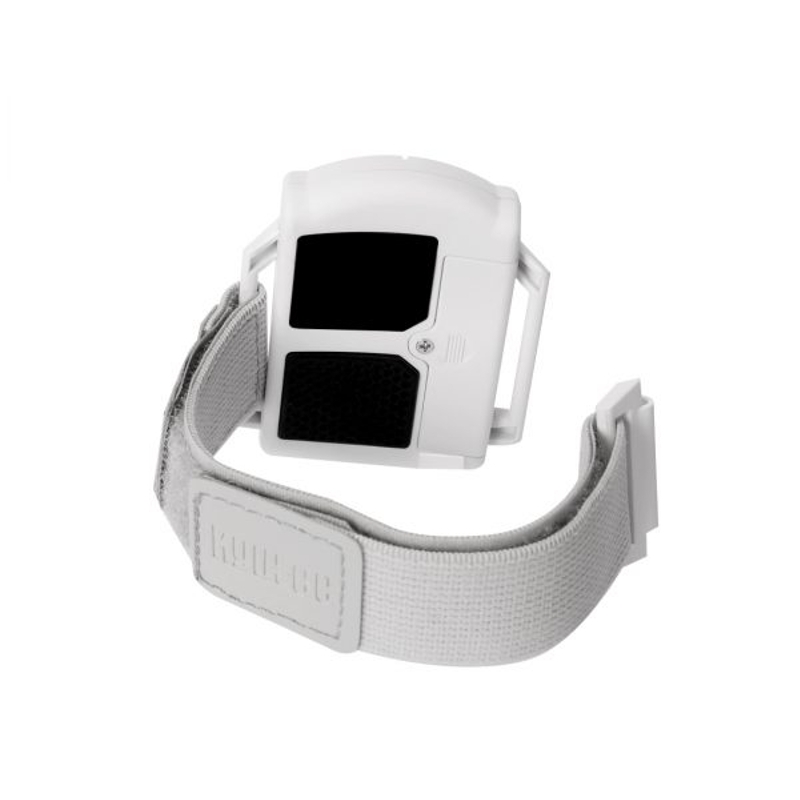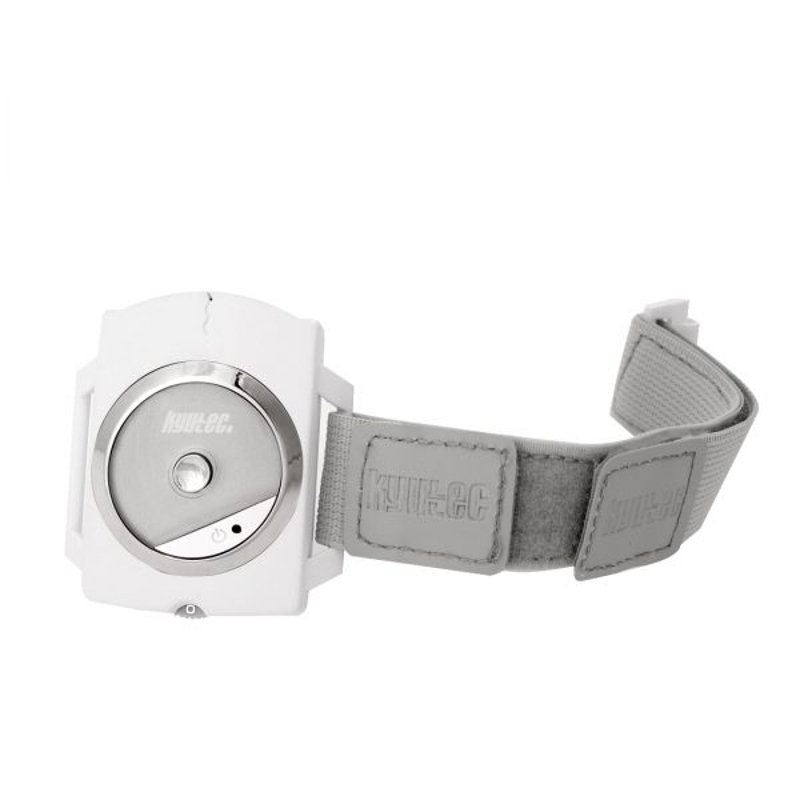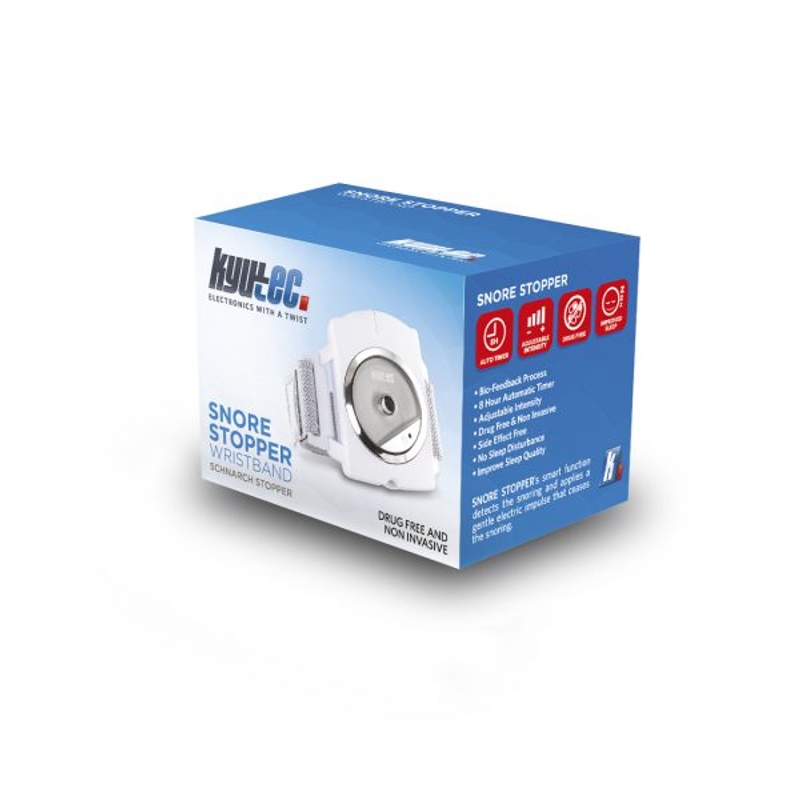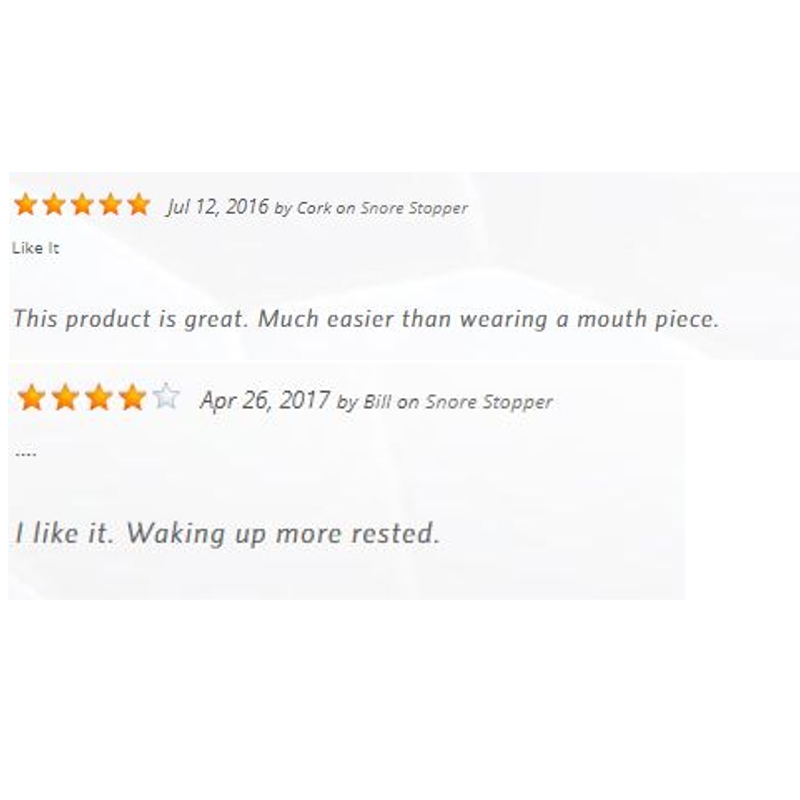 View 100% HB$ Deals terms & conditions
100% Good
Total 0 persons submitted
Excellent(100%)
Good(0%)
Poor(0%)
You can submit review too.
PriceUS$110.00 Kyutec Snore Stopper Sales Discount Shopping.