SKU:GWIFI-G2-2GB
Brand:GWIFI
5GWIFI - Global WiFi Hotspot 2GB US$51 x 24 months
What is GWiFi
GWiFi is a personal global WiFi hotspot service that is a hybrid of hardware and 3G/4G services that provides fast, secure and cost-effective internet service around the world. GWiFi covers over 100+ countries worldwide.
NO ROAMING FEES
Local broadband service without high roaming fees
100+ COUNTRIES
Could Access Facebook /Google in PRCNew
SHARE YOUR CONNECTION
Connect up to 5 devices to the internet simultaneously
EASY FUSS FREE
Just turn on, pair it and you are ready to surf. You can try it out anywhere!
Information Privacy
No Hacking, No Surveillance. Working on a private network to ensure peace of mind when connecting to the internet.
GWiFi is a Power Bank too!
GWiFi is a power bank too!! The extra convenience of charging your mobile phone on the go with maximum capacity of 6000mAh!
LAN to WiFi
Use a local LAN cable and share with 5 other devices.
100+ Countries Worldwide
With coverage in over 100* countries, you are instantly connected to
the world as you step off the plane.
Turn on your GWiFi and you are ready to go.
Connectivity
4G LTE, WCDMA
Maximum upload speed HSUPA 5.76 Mbps
WiFi
Wi-Fi speed 150Mbps IEEE802.11 b/g/n
Port/Jack
Standard USB 2.0 Standard Micro USB
Input DC 5V-1A Output DC 5V-1A
Features
Button

1. Display: 3.5 Inch Capacitive Touch Display,
2. LED Battery Indicator Bulti-in Omni-directional Antenna
Dimensions 116 x 62.1 x 23.9 (mm) Weight 215g (Net) 370g (Total)
EUROPE
Austria Belgium Croatia Czech Republic Denmark Finland France Germany Greece Hungary Iceland Italy Holland Poland Portugal Romania Russia Spain Sweden Switzerland Turkey Ukraine Monaco Norway United Kingdom Slovenia Vatican Liechtenstein Cyprus Estonia Bulgaria Ireland Serbia Luxembourg Latvia Albania Malta Åland Islands Lithuania Slovakia San Marino
ASIA
Japan Taiwan Thailand Korea Singapore The Philippines China Hong Kong Vietnam Malaysia Indonesia India Sri Lanka Pakistan Laos Kazakhstan Bangladesh Cambodia Nepal Macau Maldives Mongolia
MIDDLE EAST
Jordan Qatar Saudi Arabia Israel The United Arab Emirates Bahrain Yemen
OCEANIA
New Zealand Australia Fiji
AFRICA
Egypt Kenya Morocco South Africa Western Sahara Nigeria Ghana Tunisia Angola Mauritius Tanzania Zambia Algeria
SOUTH AMERICA
Argentina Brazil Chile Peru Panama Colombia Bolivia Venezuela Ecuador Uruguay
NORTH AMERICA
United States Mexico Canada Puerto Rico
FAQ
What is GWiFi Service?
-GWiFi is a service that is a hybrid of 3G mobile communication networks and specialized equipment to provide our customers with Wifi service in more than 100 countries worldwide.

How many countries does GWiFi service cover?
-Covering more than 102 countries and regions now and we are still expanding the coverage.

What is GWiFi Service cost?
-It costs as little as HKD50 cents per MB of internet access.

At HKD50 cents per MB, and for as little as HK$ 1.00, what internet services can you enjoy?
-You can use any one of the following services:
Whatsapp - send / receive 400 x 50 words messages
Browse Google Map for 5 minutes 42 seconds
Use Skype to call landlines worldwide for 17 minutes 30 seconds
Facebook - upload 3 photos
Send / receive 100 emails containing 20kb content
In other words, to use the above mentioned 5 services, you just need to pay HK $5.00

Are there more service data for reference?
-Reference to a test conducted in Hong Kong (Nov 10, 2014) using a iPhone 6, the following were achieved:
Whatsapp A 50-word message, data traffic used is 5kb
Whatsapp: Transferring a photo, data traffic is 295kb
Browse Google Map 1 minute, data traffic is 358kb
Use Skype to call local landline, 1 minute global data traffic is 116kb
Facebook upload a photo, data traffic is 633kb

What is the rental rates for a GWiFi Dongle?
-Rental of device is included in the plan.
Will I know how much mobile data I used?

-When you return the device, a record that shows the amount of data used will be printed for you for your reference.
How do I use the GWiFi service?

Step 1. When you arrive at your destination, simply turn on the device switch. It will automatically search the local 3G network for the best suitable connection. It may take a few minutes to establish a connection the first time you turn on the device at your destination. After the first initial power on subsequent connections will be faster.

Step 2: When a connection is established you will see the RED flashing LED light turn to BLUE which indicates that the connection is successful. You are now ready to pair your smart device (smart phone, tablets, notebook etc) with the GWifi dongle and start surfing.

How long does it need to charge the device?
It takes about 6-8 hours for a full recharge

How long can I use the GWiFi dongle on a full charge?
-Estimated usage time is 10-12 hours*
*Depends on the activity rate of usage. The more applications are used at the same time, the modem will be working harder and therefore will consume more energy.

How many smart wifi devices can I share with?
-Up to 5 smart devices can be connected to the internet simultaneously.

What other devices are supported?
The GWiFi dongle will support most smart phones, iPad / Tablet or Laptops.

How far can I be away from the GWiFi dongle and still be connected?
-Range is up to five meters

What is the size of the GWiFi dongle?
G1: dimensions are 109.1 x 48.5 x 38.8 (mm)
G2: dimensions are 116 x 62.1 x 23.9 (mm)

How heavy is the GWiFi dongle?
G1: weighs 187grammes
G2: weighs 215grammes

What is GWiFi's Quality of Service?
-The GWiFi dongle needs to be able to connect and receive the 3G/4G network and provide the local service. The actual speed or performance of the service will vary and is affected by the local network coverage provided and other external operating environmental forces can affect the performance.

Is there a data volume cap for every 24 hours of usage?
-Yes there is. While observing the Fair Play practices there is a maximum cap of 200MB for the Pay what you use Charging Scheme.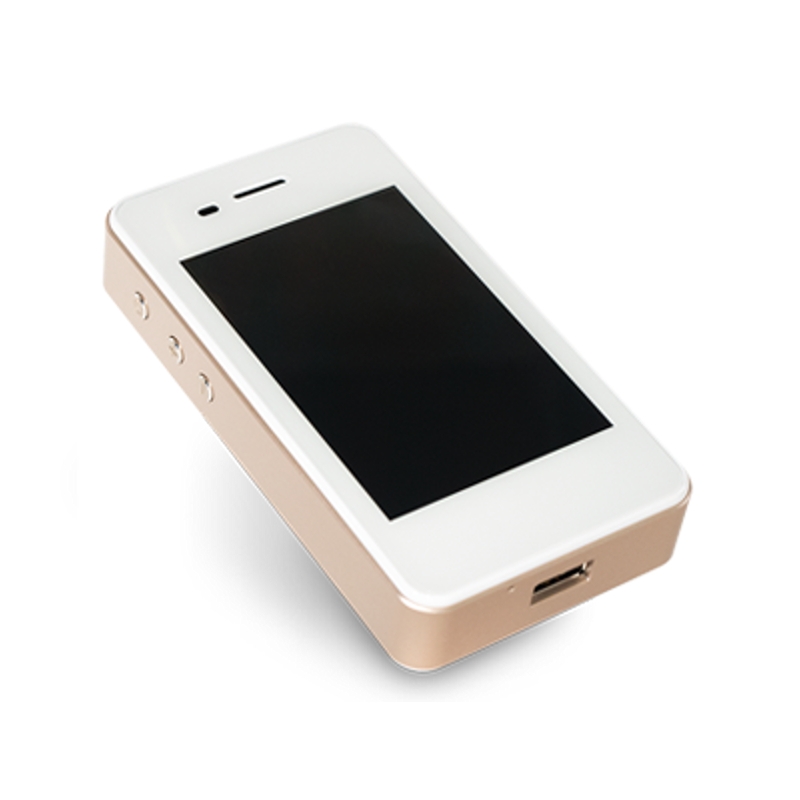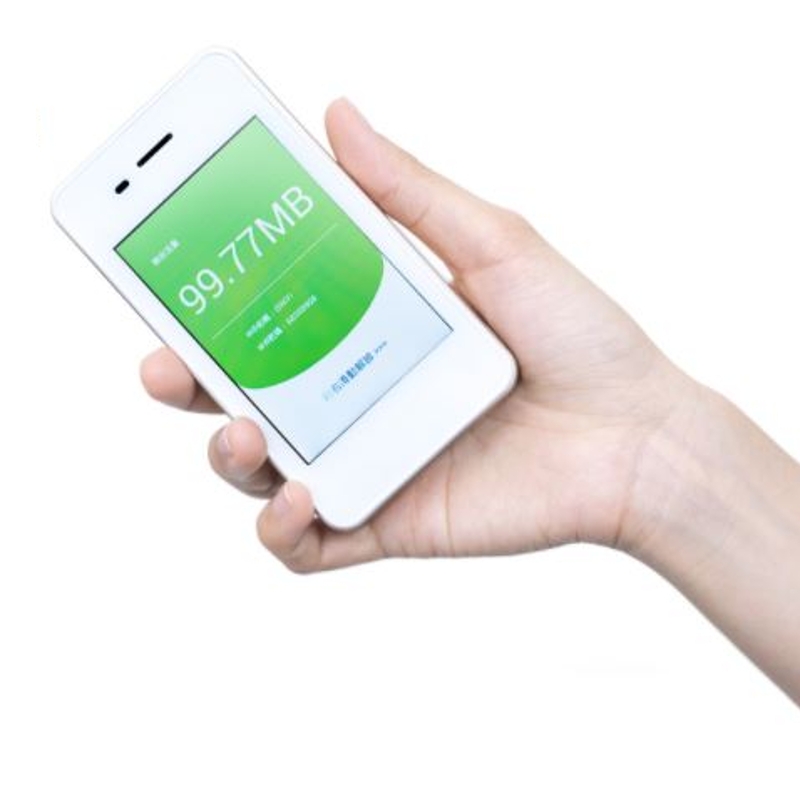 View 100% HB$ Deals terms & conditions
100% Good
Total 0 persons submitted
Excellent(100%)
Good(0%)
Poor(0%)
You can submit review too.
PriceUS$55.43 5GWIFI - Global WiFi Hotspot 2GB 24 months Sales Discount Shopping.