Canmake Smooth Skin Primer
Fake ♥ unmade-up skin
Just one application covers up skin unevenness, such as pores and fine lines.
Creates a smooth skin surface that looks like natural, "unmade-up skin", without any make-up.

Startling
Velvety first touch ⇒ Changes to a silky texture
This is a new type of make-up base
that you can use on the whole of your face - blends in smoothly to cover irregularities.

Outstanding three-in-one base
(1) For make up base
Smooths out your skin, making pores and fine lines fade away and blocking shine.
Clings to your skin and noticeably improves your make-up's staying power!
(2) To touch-up your make-up and use on areas where shine is a concern.
Blend over your make-up after lightly pressing a tissue to your skin to absorb sebum, to regain that matte look! Easily-portable tube format.
(3) You can also use this as light make-up!
Just this one product is fine for times when you don't want to apply foundation - achieve completely natural-looking base make-up thanks to its complexion-correcting effect. The UV-reducing effect means you can even go out in it!

♥Contains beautifying and moisturizing agents that bring you closer to beauty each time you use it♥
● Moisturizing agent: Hyaluronic acid
⇒ Maintains moisture.
● Astringent agent: Rosa multiflora fruit extract
⇒ This plant-derived extract with an astringent effect tightens.

●HOW TO USE
After your usual skincare routine, apply a suitable amount to your hand and gently spread it over your skin, focusing on areas of concern regarding shine or pores.
After <←this is the key point for achieving a beautiful finish > the moist, smooth cream has developed a silky texture, apply your usual foundation over the top.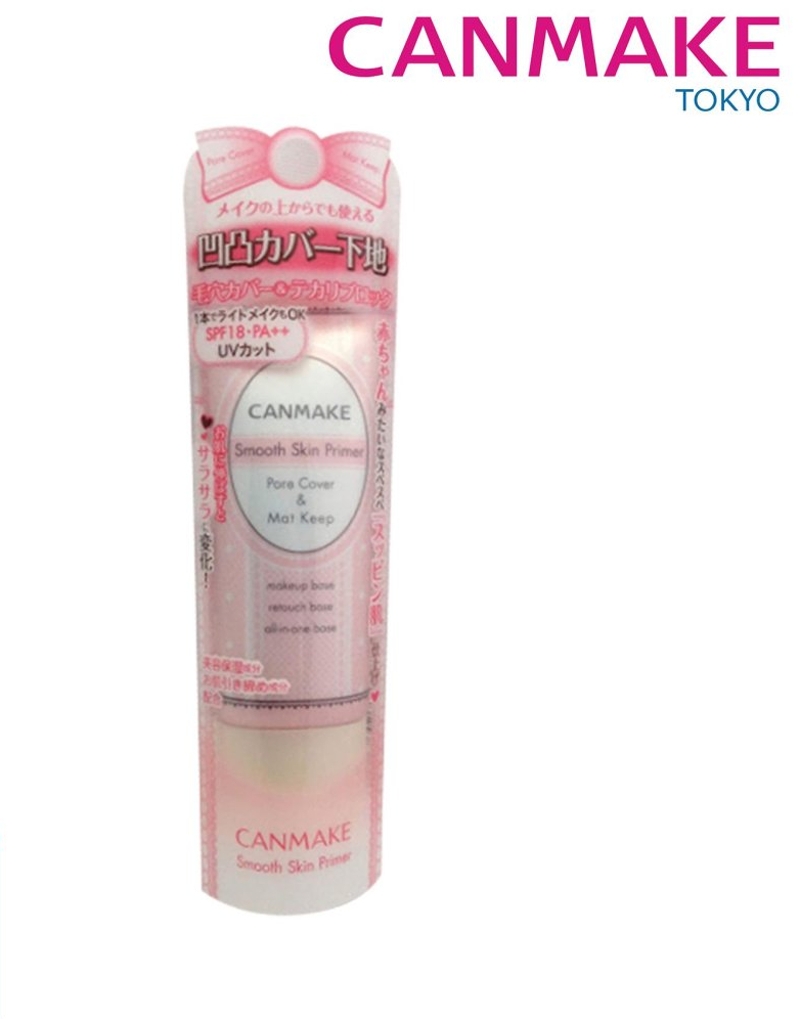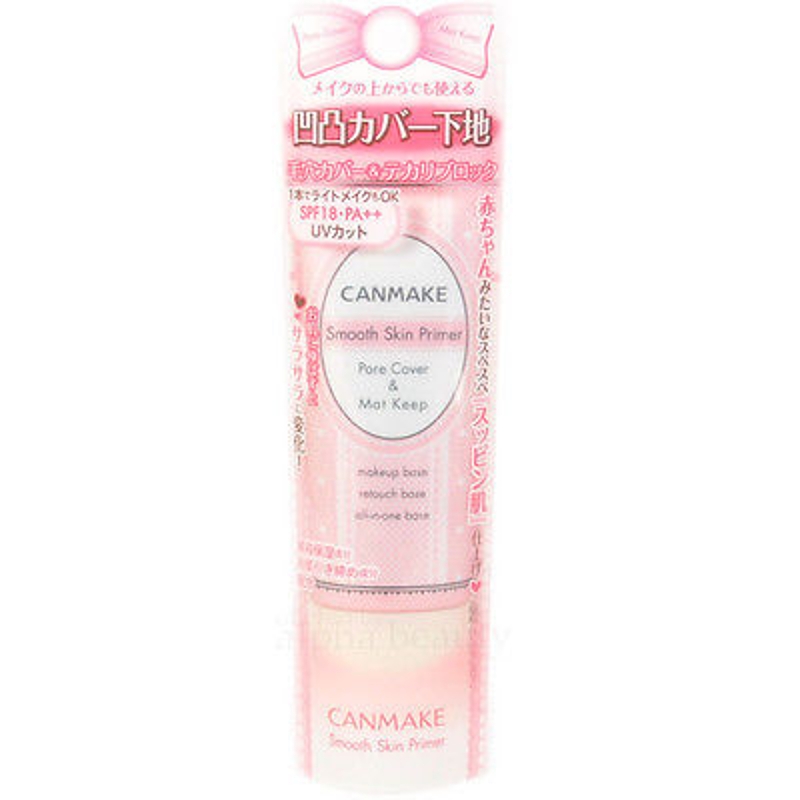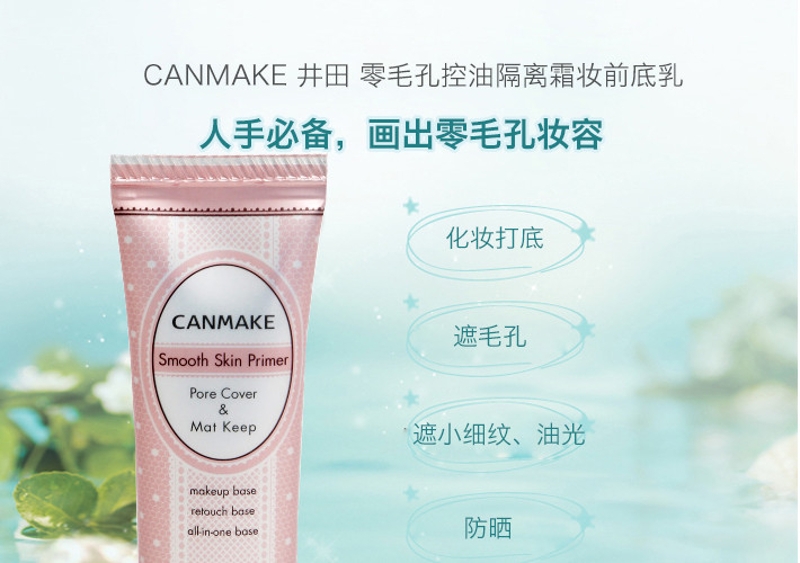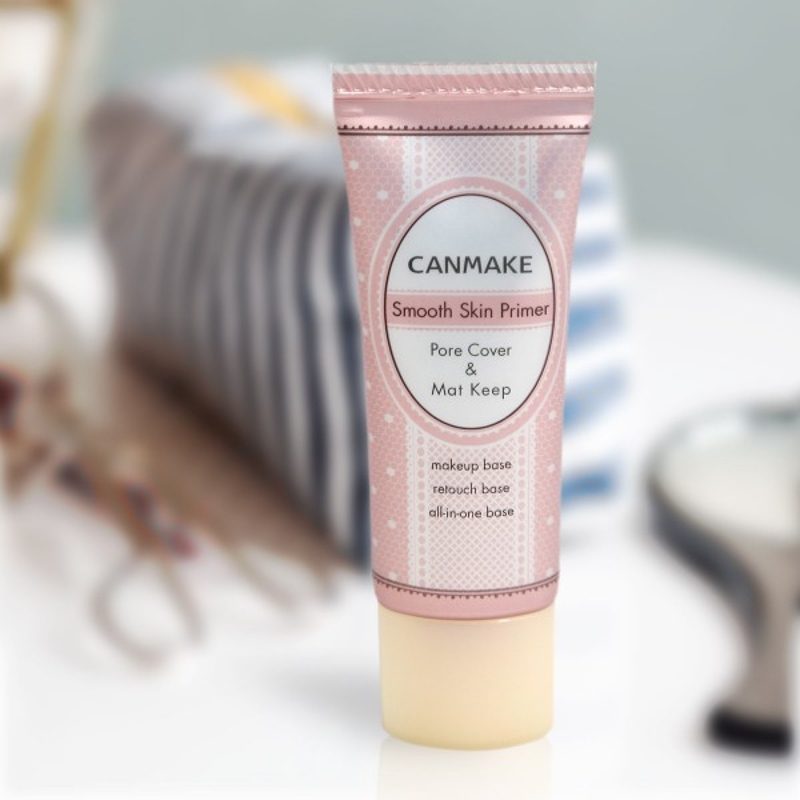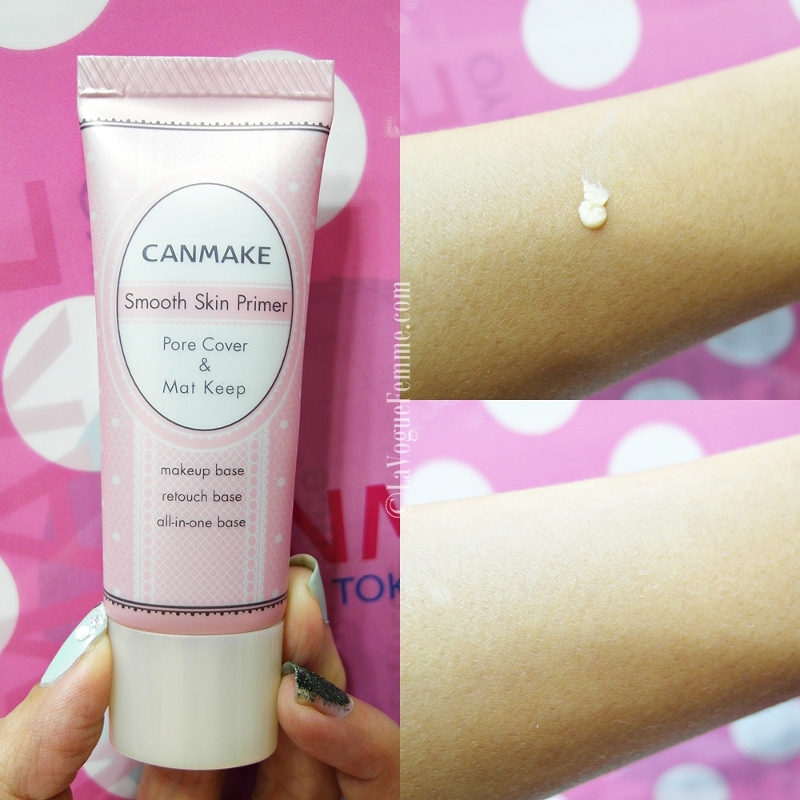 View 100% HB$ Deals terms & conditions
100% Good
Total 0 persons submitted
Excellent(100%)
Good(0%)
Poor(0%)
You can submit review too.
PriceUS$12.94 Canmake Smooth Skin Primer Sales Discount Shopping.