Canmake Glow Fleur Cheeks
Powder formulation, yet has startling translucence & luster!
Looks as natural as bare skin!
Let the flowers of a smile bloom in your cheeks.
♥Blush with a lustrous finish♥

Translucence & staying power worthy of a cream blush, but in a powder?!
It's a powder, but it doesn't feel powdery! An extraordinary texture that clings to your bare skin, as though the soft, light powder is melting into it★

The secret of lustrous cheeks! Finish with the burnishing glow powder★
Glow powder is the secret of the luster!

The color and content of the pearl particles have been carefully calibrated to ensure that they achieve the best luster for each shade! A quick sweep is all you need over cheeks tinted with a delicate flush.

Boosts translucence! For lustrous, healthy-looking cheeks♪
Soft-focus effect gives your cheeks a poreless look★

Long-lasting★ Contains powder to prevent make-up run!!
Contains "sebum-absorbing powder (silica)" to prevent make-up run.

Highly oil-absorbent, it sucks up excess sebum ♥ Keeps your make-up in place for hours on end.

Contains cheek-friendly beautifying & moisturizing agents and plant & fruit extracts♥ (moisturizing agents)

Ectoin, collagen, hyaluronic acid, arbutin, rosemary leaf extract, pomegranate flower extract, damask rose flower oil, rosehip oil, Rosa multiflora fruit extract.

★Formulation designed with your skin in mind★

Free from mineral oils, petroleum-based surfactants, fragrance, and alcohol.
[01] Peach Fleur☆
A beige-pink that provides a pinkish tint. For cheeks like the petals of a flower♥

[02] Apricot Fleur☆
A coral that provides a gradual flush that will suit everyone. Healthy!

[03] Fairy Orange Fleur☆
A juicy clear orange. For a stylish impression★

[04] Strawberry Fleur☆
An icy girlish pink. For an innocent impression♥

[05] Wedding Fleur☆
A yellow-pink that is like sugar candy and very sweet color♥ Increase the fascination!

[06] Milky Red Fleur☆
For an innocent flush! Creamy red.

[07] Lemon&Cherry Fleur☆
Pink and yellow shades create a glamorous impression.

[08] Fuchsia Berry Fleur☆
A radiantly translucent bluish-pink.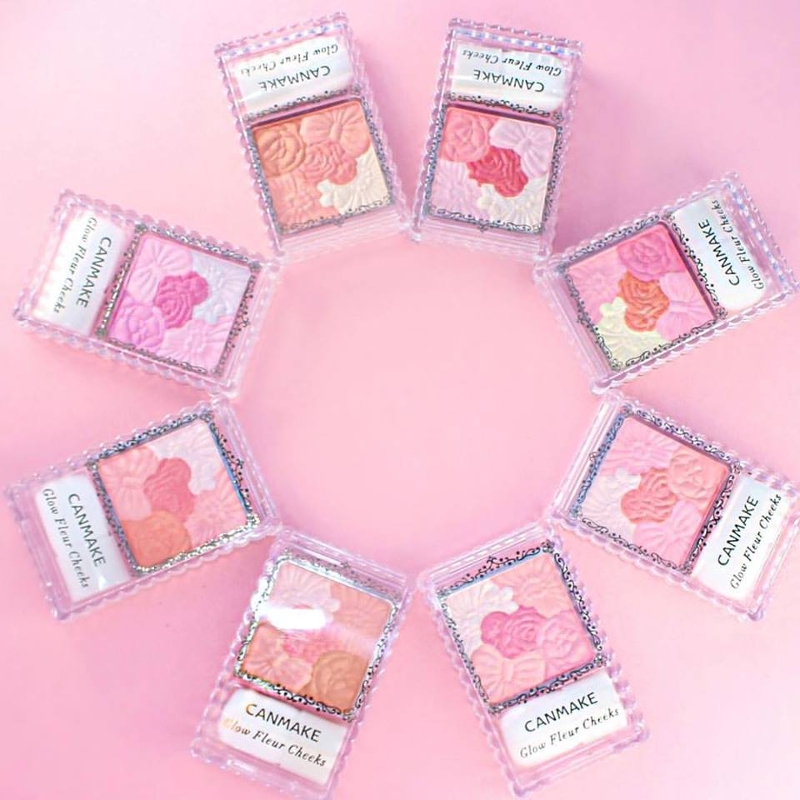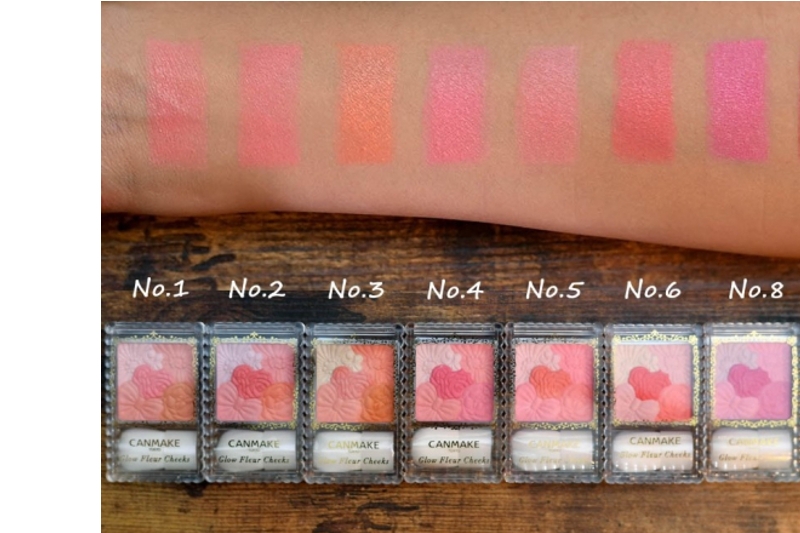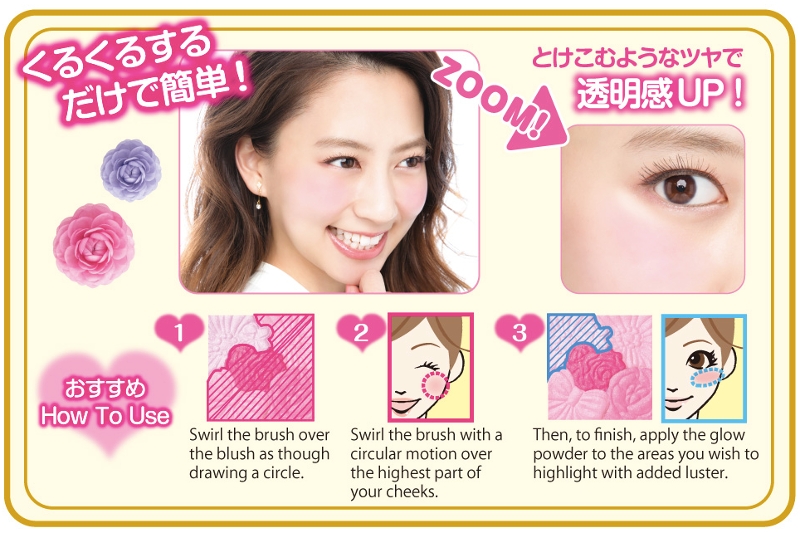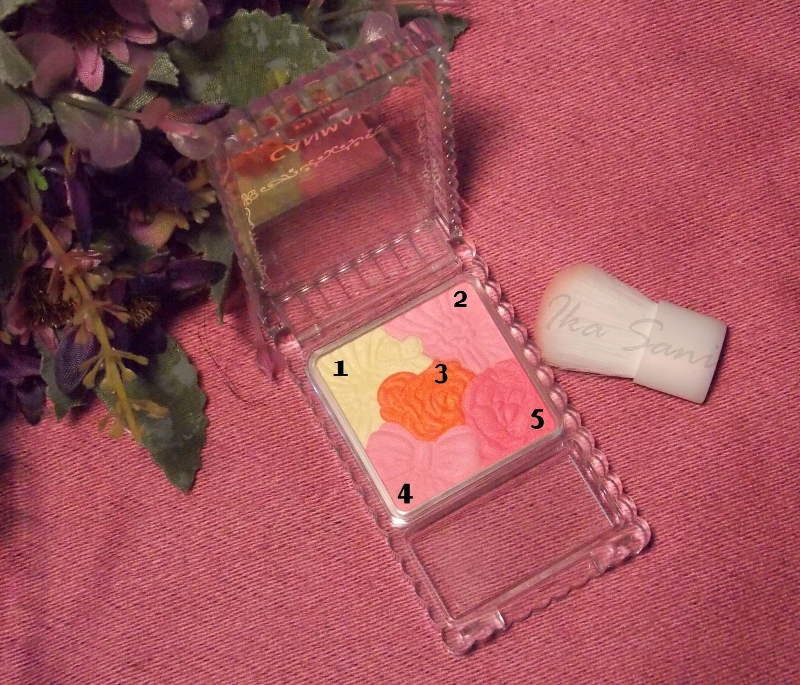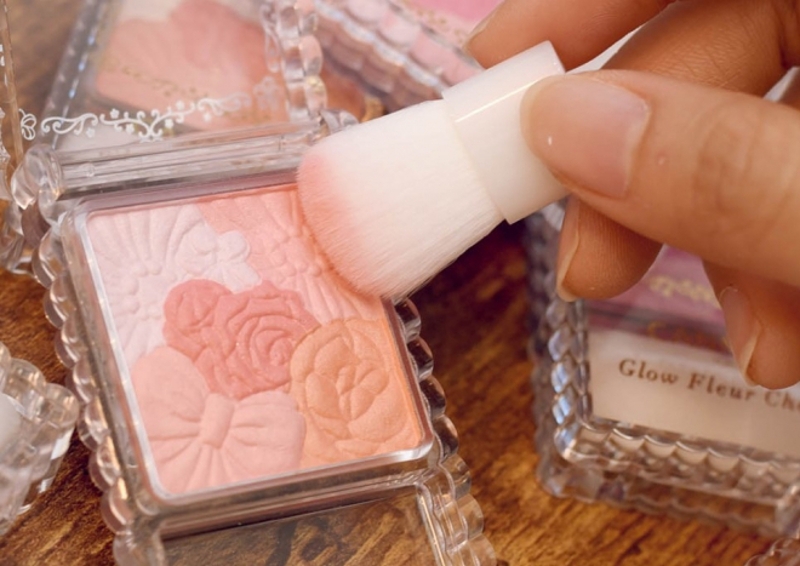 View 100% HB$ Deals terms & conditions
100% Good
Total 0 persons submitted
Excellent(100%)
Good(0%)
Poor(0%)
You can submit review too.
PriceUS$7.56 Canmake Glow Fleur Cheeks [01] Peach Fleur 1 Sales Discount Shopping.