IDENEL Raphitox Nutritive Cream 10ml
Raphitox is a revolutionary derma aesthetic skincare that contains the micro needle ingredient "Raphides".
100% Derived from Plants! CFDA Tested! Free from Parabens, Alcohol and Colorant!
Raphitox is suitable for all skin types without any side effects, but equally effective in improving skin troubles and signs of ageing, just like Micro Needling Therapy.
Effects
1) Smoothens Wrinkles and Fine Lines
2) Improves Skin Tone and Sooth Skin Sensitivity
3) Lifting and Pore Tightening
4) Skin Cells Regeneration. Improves acne scar
5) Maintains Moisture Balance
6) Improves Skin Elasticity and Strengthens Skin Barrier
7) Corrects skin imperfections for acne, hyper-pigmentation, age spots etc
How to Use
After facial cleansing and toning, pump 1-2 times and massage with some pressure onto the whole face for 10mins, Chin > Cheeks > Nose > Philtrum > Eye area. Moisturize and apply a soothing/cooling sleeping mask or mask sheet after applying this cream. Face is brightened and lifted after a short time of use.
Apply only once a week. In case of very sensitive skin, use once every 10 days.
Skin may sting for 1-2 days when touched. Some people may experience swelling but it is the natural skin recovering process and will be recovered after about 12 hours.
It is recommended to apply IDENEL Cooling Mask after using IDENEL Raphitox Luxury Skin Nutritive Cream.
For more effective results, use Raphitox Luxury Skin Nutritive Cream with other IDENEL products.
Ingredients
Ginseng Root Extract: Boosts skin-firming collagen to help fight wrinkles. Healing properties to heal and calm wounds.
Niacinamide: A source of Vitamin B3, improves skin's elasticity and strengthens skin barrier. Helps lighten discolorations to revive skin's healthy skin tone and texture.
Macadamia Ternifolia Seed Oil: Non greasy. Highly moisturizing for mature, dry and dehydrated skin. Reduces itchiness and inflammation.
Horse Chestnut Extract: Drains excess lipo and reduce water retention.
Shea Butter: Close to the skin's natural sebum. Promotes and accelerates skin healing.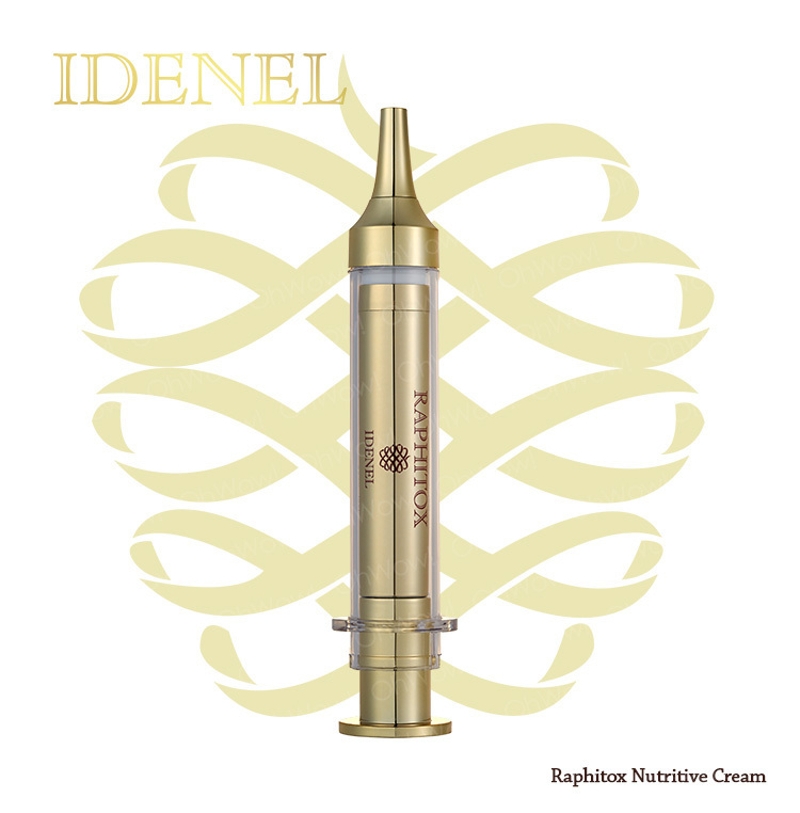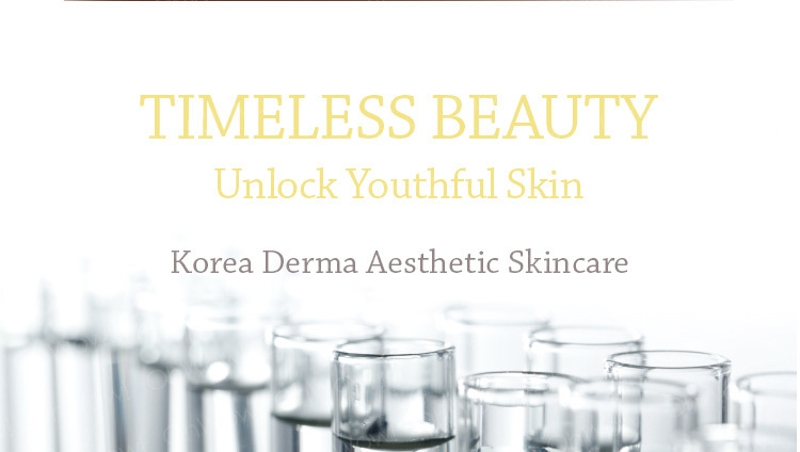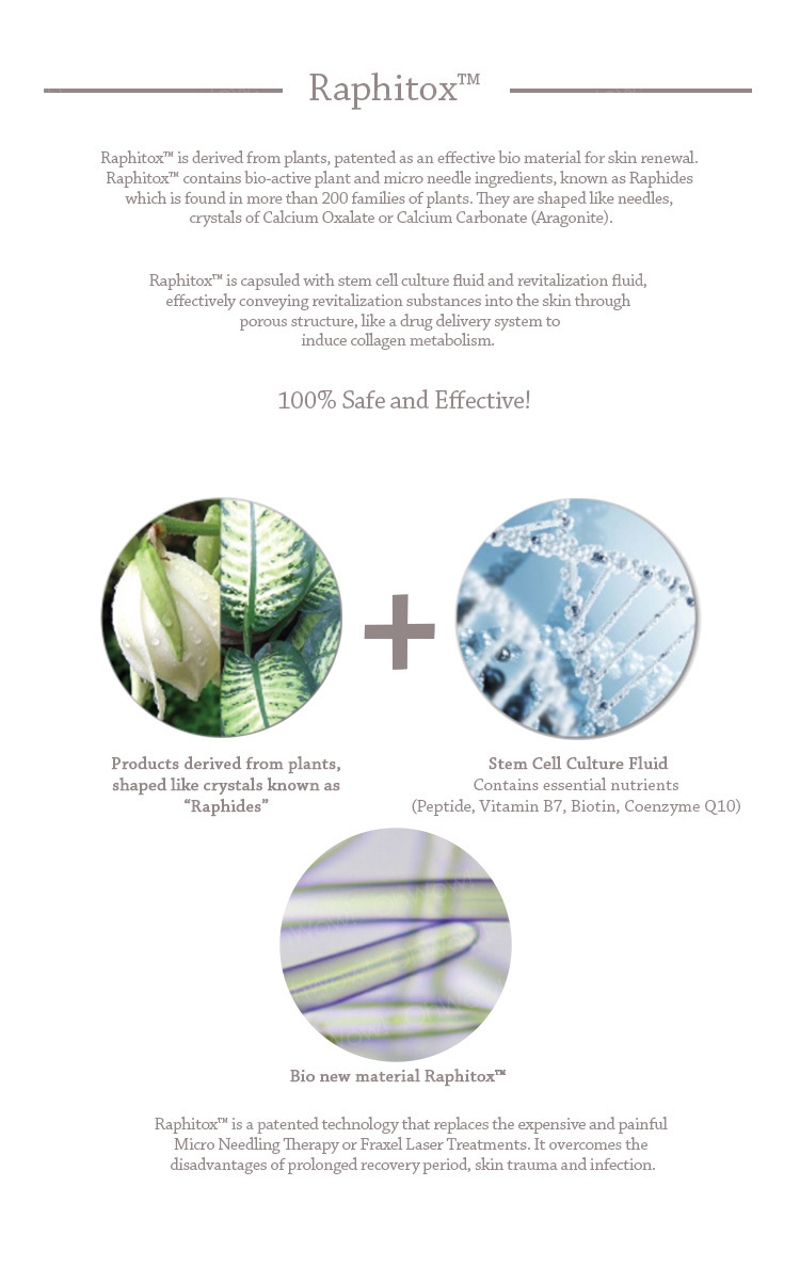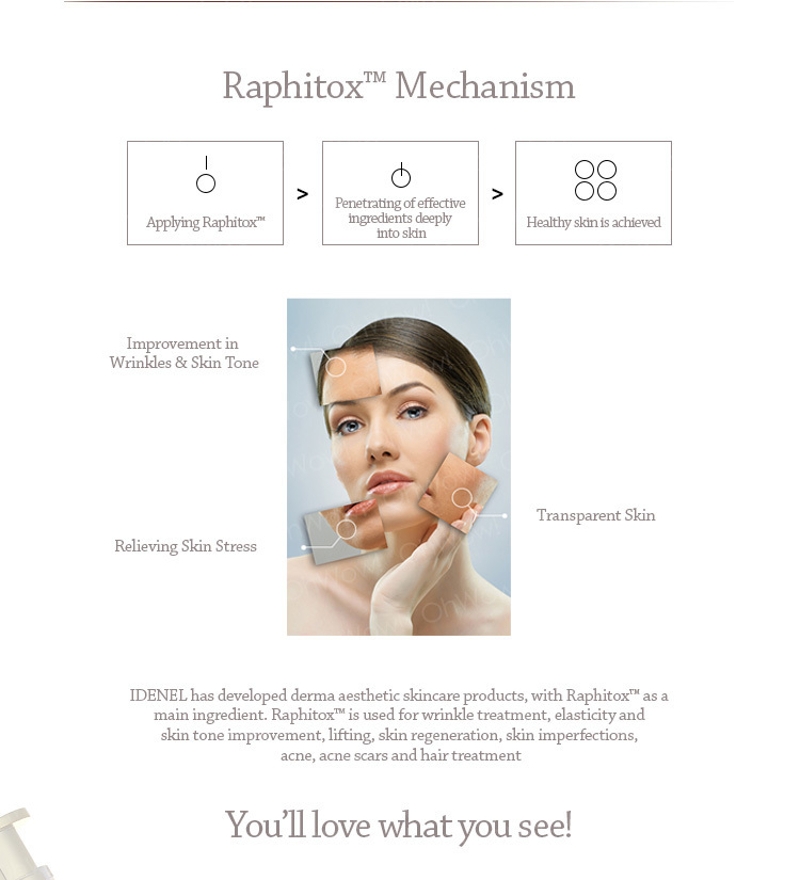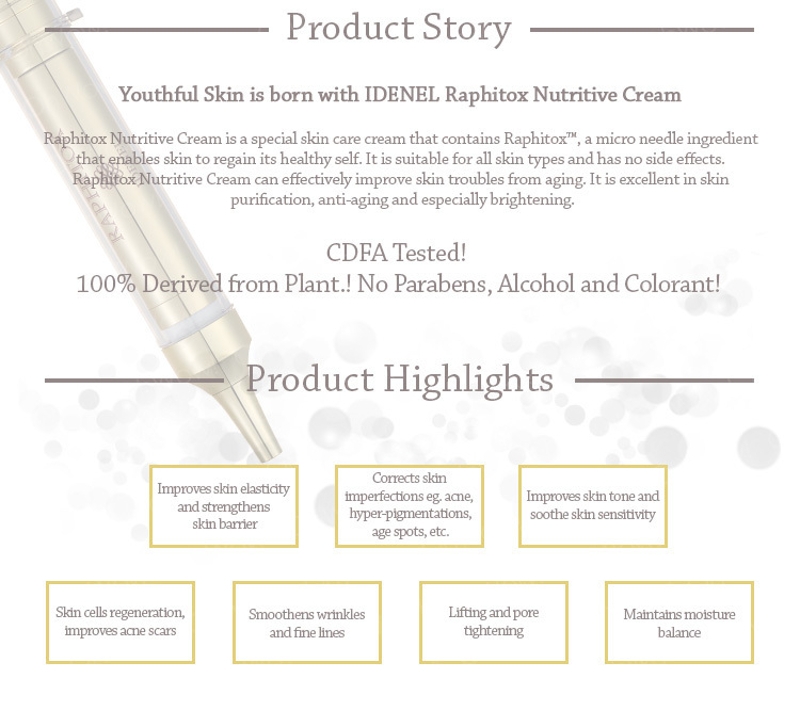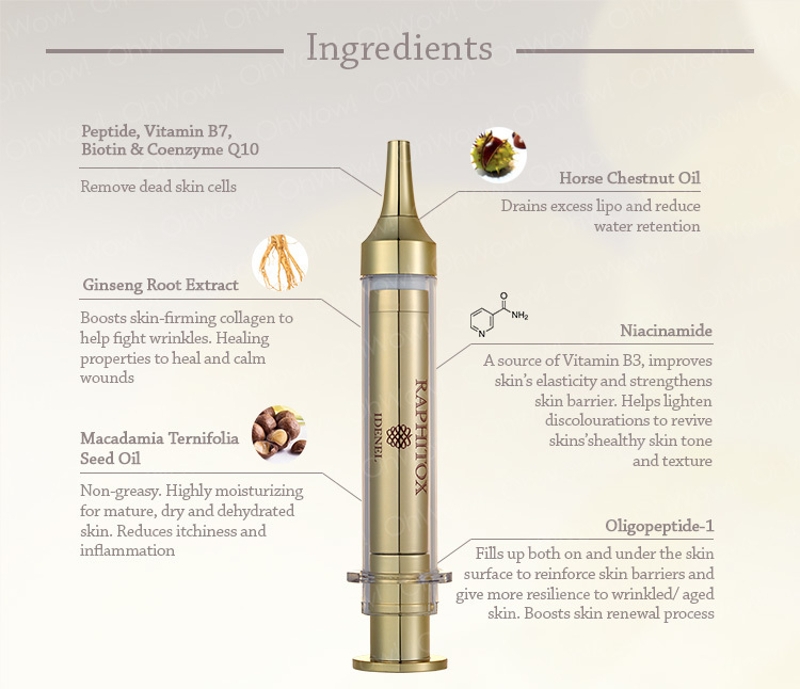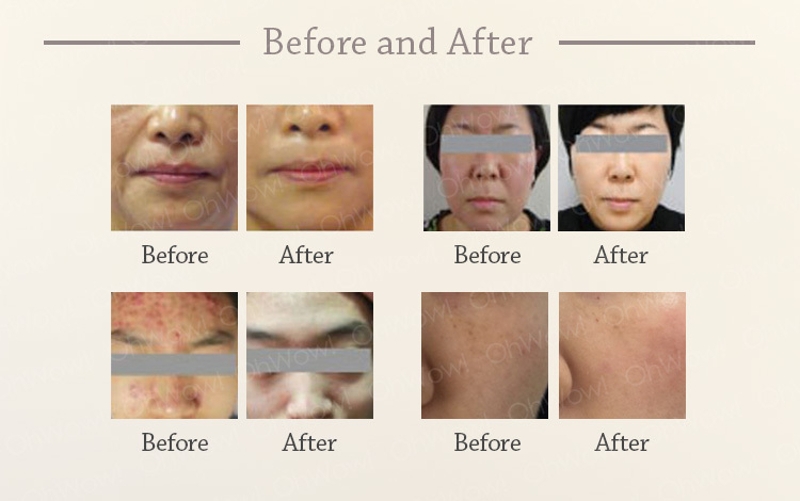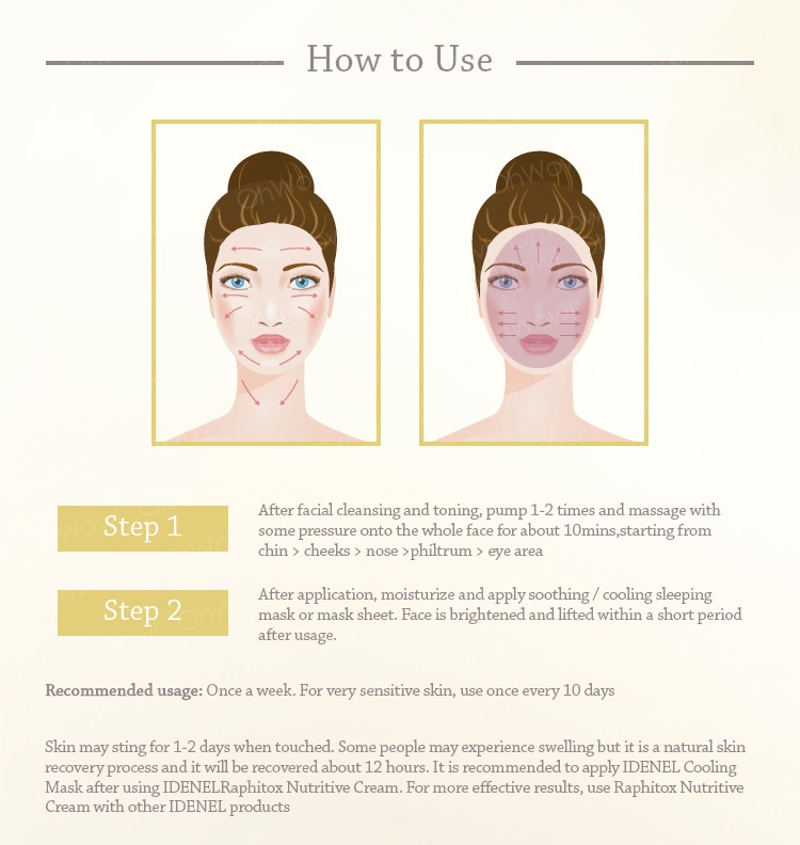 View 100% HB$ Deals terms & conditions
100% Good
Total 0 persons submitted
Excellent(100%)
Good(0%)
Poor(0%)
You can submit review too.
PriceUS$12.90 IDENEL Raphitox Nutritive Cream 10ml Sales Discount Shopping.