SKU:Shiseido-Collagen
Brand:Shiseido
Japan SHISEIDO The Collagen Powder High Beauty Powder V Premium 126g for 21days
Contents:
1 pack for 21 days of consumption
126g per pack
Shiseido 5000mg Collagen Powder from Japan
100% imported from Japan, made from low molecular fish collagen and other natural ingredients
1 spoon (about 6g) includes 5000mg collagen, hyaluronic acid and Coenzyme Q10
Directions for usage:
-Mix 1spoon with your favorite hot or cold beverage daily before bed
No side effects if you follow the recommended amount per day.
Anyone including pregnant women can take this collagen, or consult your doctor when in doubt.
Features & Benefits:
- The collagen works its magic to create smooth skin while you sleep
- Moisturizes your skin and works to smooth out the wrinkles for flawless skin.
- Easier to drink
- Flavorless & Odorless
- Can be dissolved easily in a variety of liquids/foods
- Fat-free
Highlights:
- Shiseido collagen powder is made from 100% low-molecular fish collagen (collagen peptide), which offers higher levels of absorption than pig-derived collagen
- Packed with 21 days supply
- Sugar free
- No sweetener
- Low calories. Contains only 27kcal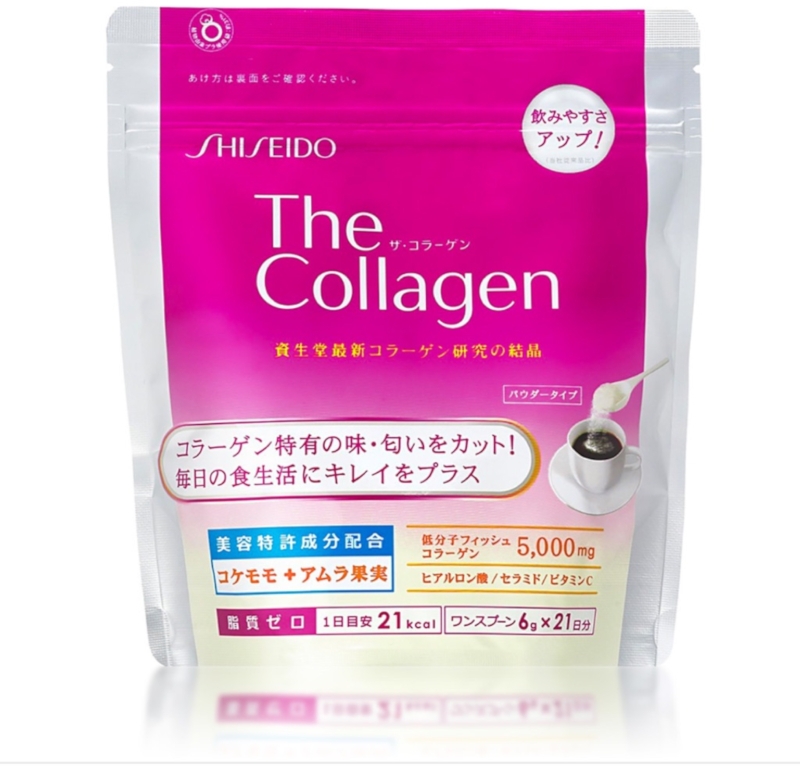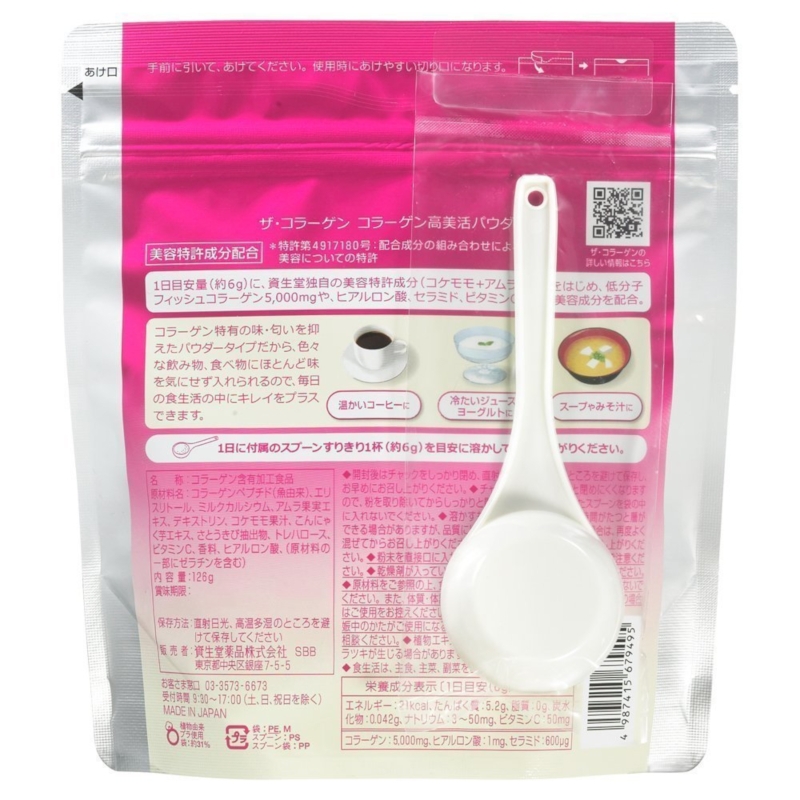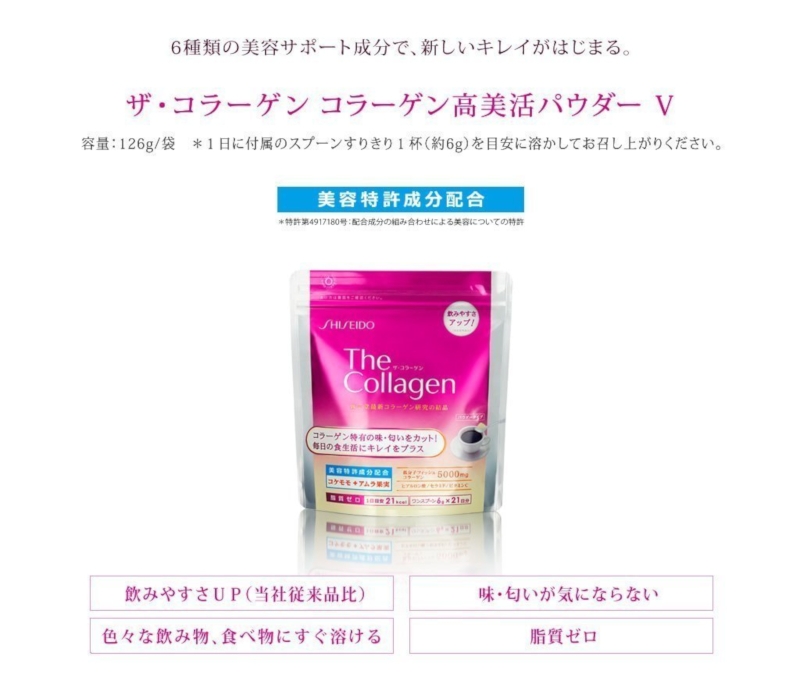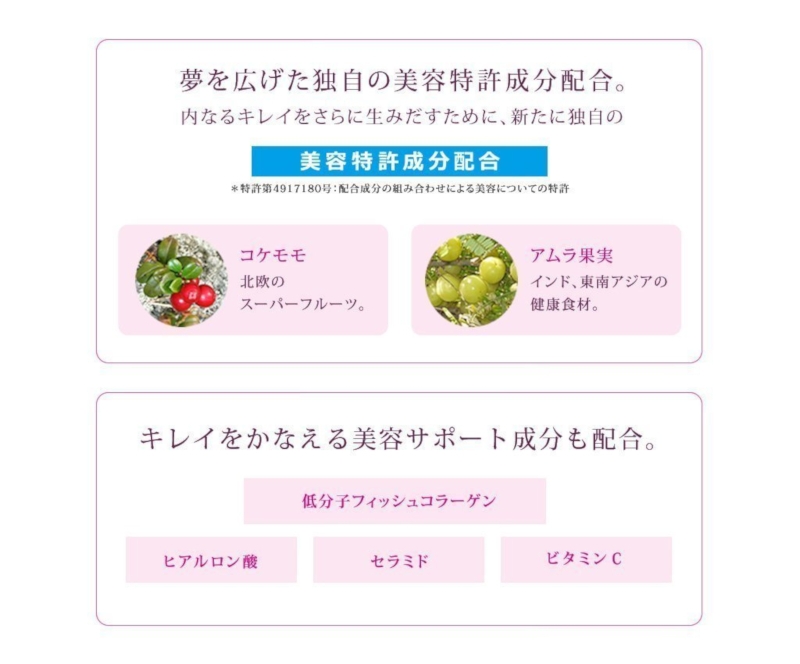 View 100% HB$ Deals terms & conditions
100% Good
Total 0 persons submitted
Excellent(100%)
Good(0%)
Poor(0%)
You can submit review too.
PriceUS$35.76 Japan SHISEIDO The Collagen Powder 126g for 21days Sales Discount Shopping.