SKU:WBSSET5
Brand:The history of Whoo
THE HISTORY OF WHOO Bichup Self Generating Anti-Aging Essence Set

The History of Whoo Bichup Self Generating Anti-Aging Essence Set contains: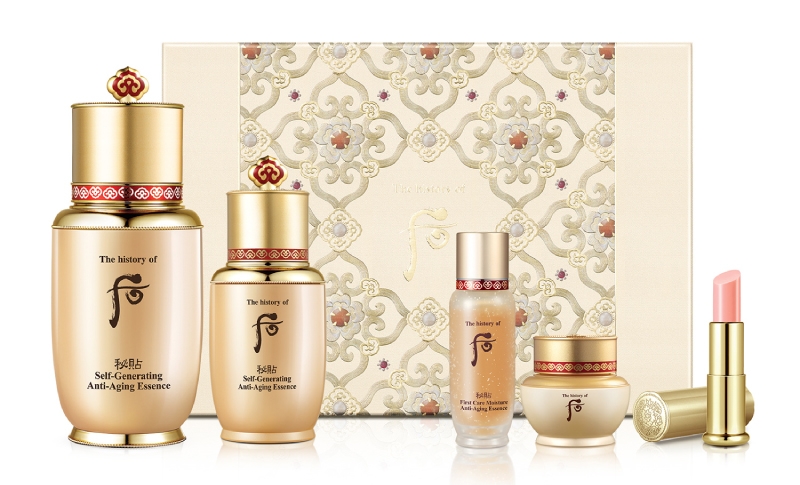 Bichup Self Generating Anti-Aging Essence (50ml+20ml)
The texture is refreshing and non-greasy, giving abundant moisture to the skin which is dull, lack of luster, complex and troublesome. It contains precious ingredients such as Gongchen essence, Qiongyu essence, and fresh essence, it contains rich ingredients such as velvet antler, angelica and ginseng to effectively repair skin and rejuvenate your skin!

Product Features:
- Self-repair: Repair damaged skin, strengthen skin self-repair, restore health, and regain youthful vitality.
- Awaken the skin: Awaken the skin self-cognition, reshape the viability, and solve multiple skin problems such as dryness, dullness, and wrinkles.
- Moisturizing: It improves the skin's circulation, supplies the nutrients needed by the skin, and strengthens the skin's self-repairing power, thereby improving the skin's texture.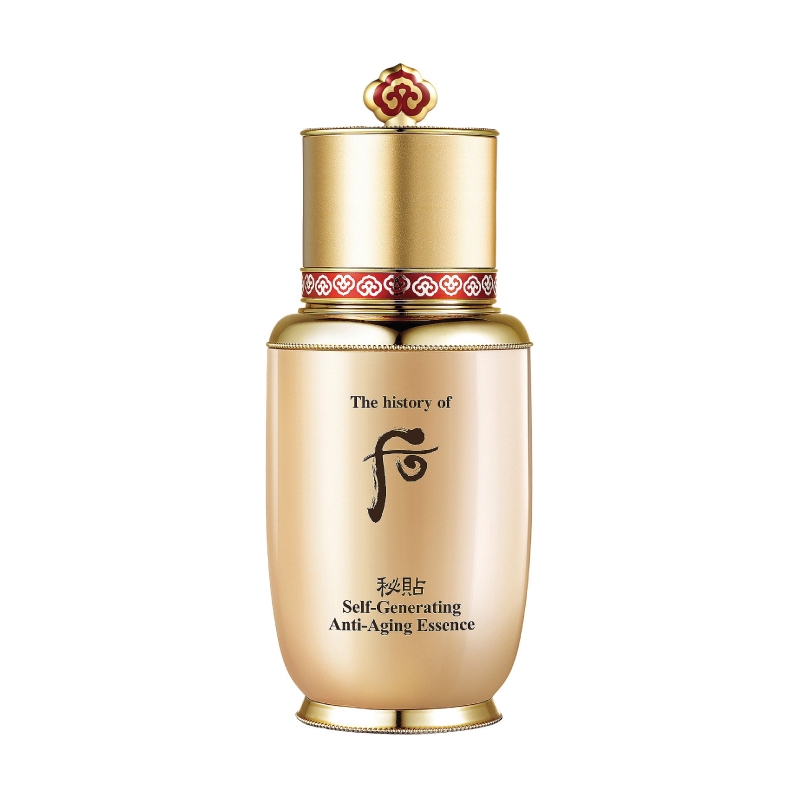 Bichup Ja Yoon Cream (8ml)
A royal anti-aging cream that formulated with 3 traditional formulas, helps enhancing the vitality of skin.It can improve skin cell turnover rate and activates the right cells for skin repair, while delay premature aging and boost skin detoxification.

Product Features:
- Antioxidant: The Cordycepin in the ingredients has anti-oxidation function, and can promote metabolism and exert self-repair to keep the skin young.
- Adding luster: Inject rich nutrients and vitality to bring a healthy glow to the skin.
- Glow and moisful: The skin is full of moisture and elasticity, looks tender, restores the youthful and beautiful appearance, makes you always look glamorous.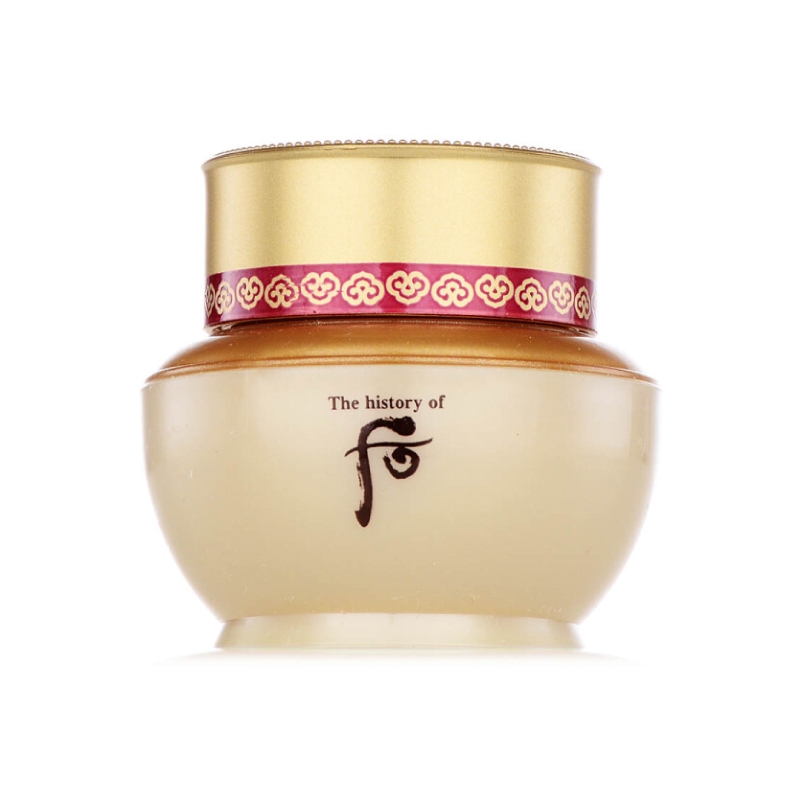 Bichup First Care Moisture Anti-Aging Essence (15ml)
It contains Gongjinbidan (a moist medium) and Haeulhwan, which were Korean royal court's formula to help in improving blood circulation and appearing healthy skin. It is the first step essence after cleansing your face.

Product Features:
- Improve skincare routine by boosting the skin's ability.
- Improve skin metabolism and blood circulation.
- Promote vital energy.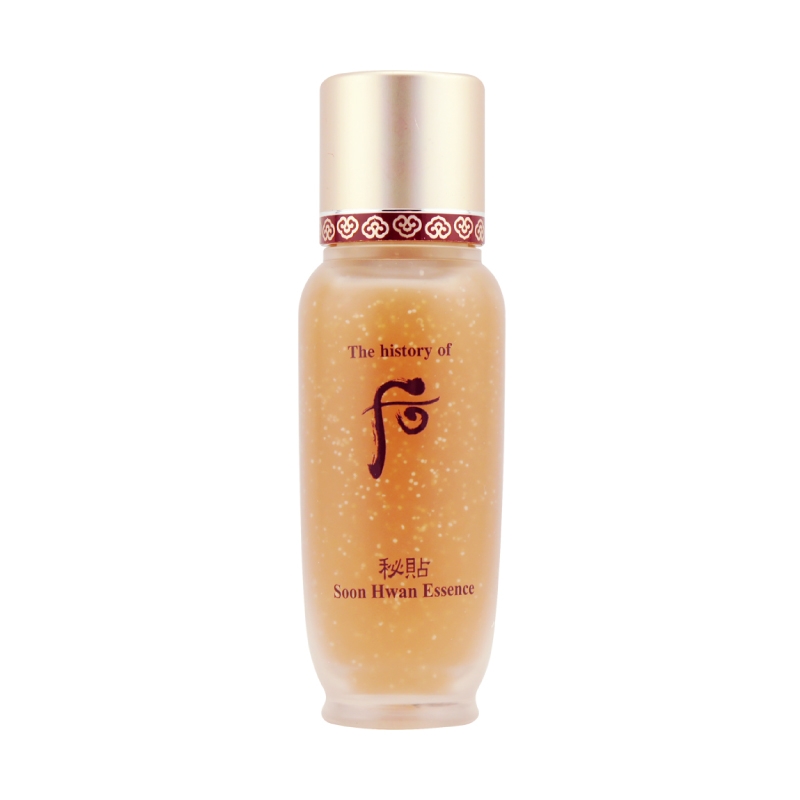 Gongjinhyang Mi Glow Lip Balm (1pc)
This Lip balm is moistful , can improve lip lines, anti-wrinkle and moisturizing, to create a unique natural lip color, distribution of attractive charm, and the packaging is elegant that you would definitely love it!

Product Features:
- Precious ingredients: Add ginseng, peony, Glycyrrhiza glabra, safflower extract and pearls, etc., to provide meticulous care for lips.
- Long-lasting moisturizing:Creating a supple and bright lip makeup, improving lip lines.
- Sun protection: SPF 10's sun protection effect to protect the lips from UV rays.
View 100% HB$ Deals terms & conditions
100% Good
Total 0 persons submitted
Excellent(100%)
Good(0%)
Poor(0%)
You can submit review too.
PriceUS$127.32 Whoo Bichup Self Generating Anti-Aging Essence Set Sales Discount Shopping.