SKU:Cheongidan-FaceCream
Brand:The history of Whoo
Whoo Cheongidan Radiant Regenerating Cream 60ml
Cheongidan Radiant Regenerating Cream is a cream for skin de-aging by lightening entire skin from the deep. It revitalizes and lightens skin with contents including ginseng and powdered jade mixture, powdered deer antlers and powdered gold and tree extract and with the court beauty recipes of Queen Jahee, who had skin of a 17 years old girl even when her age was 80. Especially, Radiant Regenerating Cream spreads all over the skin as snow melts on the ground, and its unique convenience and efficacy delays skin aging.
Features :
Rich cream that fills both in and out of the skin
Contains moisturizing ingredients that can hold 440% of the moisture in skin
Elegant floral fragrance of Magnolia
Total effects of moisturizing, resilience and regeneration
Maximized concentration of Deer Antler powder and Pearl-shaped Small Roots of Wild Ginseng

Texture/Applications :
Long-lasting silkiness of the skin that continues to the next day
Long-lasting and non-sticky richness and moisture
Smooth and rich texture
Rich and highly adhesive finish

Directions :
After the eye cream, take an appropriate amount and apply evenly on the skin. Rub both hands together to generate heat and gently press the whole face with warm hands for better absorption.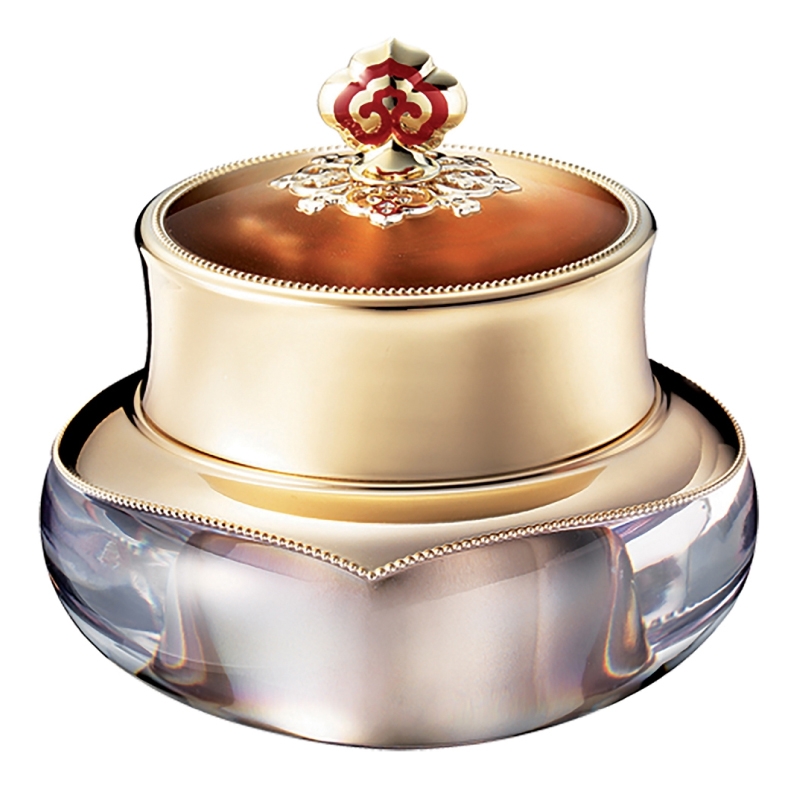 View 100% HB$ Deals terms & conditions
100% Good
Total 0 persons submitted
Excellent(100%)
Good(0%)
Poor(0%)
You can submit review too.
PriceUS$241.67 Whoo Cheongidan Radiant Regenerating Cream 60ml Sales Discount Shopping.