GAMA Italy 5D Therapy Treatment Combo Set
Combo Set includes GAMA 5D Hair Dryer & GAMA 5D Starlight Straightener
Made in Italy

NOW PRE-ORDERS ACCEPTED
5D Therapy Treatment Anti-hair Loss Ozone Halogen Ionizer GAMA Italy Hair Dryer[PRE-SALE NOW]
Asia Influencers' Choice Award for Hair Dryer 2018 - World's 1st 5D Therapy Treatment Anti-hair Loss Ozone Halogen Ionizer GAMA Hair Dryer Made in Italy
World's first 3 in 1 Ozone, Infrared Halogen and Ionizer therapy hair dryer made and imported from Italy, which help to reduce hair loss, make your hair grow healthier, and protect your hair against heat damage.
The heart of Comfort Halogen 5D is the halogen lamp on its inside. This lamp works together with the traditional heating element and it is able to generate very long thermal waves that directly penetrate the centre of each hair, drying it outwards from the inside, without damaging it. This makes the drying action much faster and protects the hair against excessive exposure to heat. Hair is left perfectly dry, even on the inside, and therefore, styles are longer lasting.

Comfort Halogen 5D has Ozone Ion Technology that emits ozone and ions during use. Thanks to its antibacterial properties, ozone is able to purify the hair and to eliminate any impurities. It also boosts oxygenation on the scalp to allow the hair bulbs to grow healthier and stronger. This leaves hair revitalised and looking younger.

The ions help to rebuild each hair's outer surface, leaving each one soft, shiny and full of life. Even annoying static is eliminated to leave hair easier to manage.

2200W make Comfort Halogen Ion an extremely powerful hair dryer with a fast action, even on the thickest hair. The top quality materials used in the design, and the AC motor make it extremely reliable, solid and durable.

The hair dryer has 2 speeds and 3 temperatures; it also has a cool shot function to give a lasting hold to any style. The hair dryer comes with 2 nozzle attachments (4 and 8 mm) and a diffuser for curly hair.

The filter is removable for easy cleaning and proper maintenance.

If you want to give your hair the full 5D Therapy treatment and enjoy the 5 benefits - no frizz, shine, rebuilding, anti-age, and continued protection - at every stage in the styling process, we recommend using the Starlight Tourmaline 5D straighteners.
Specifications :
SKU: GH0501
Motor: AC
Power (W): 2200
Halogen Lamp: Yes
Lonisation: Ion Plus
Technology: Ozone-Ion
Accessories: 2 Professional nozzle attachments + Diffuser
Speed: 2
Temperatures: 3
Cool shot function: Yes
Removable filter: Yes
Cord Length (m): 2.5
Voltage (V): 220-240
Weight (g): 520
Product size (cm): 25.6x21x8.8
Warranty: 1 year
Heating element: Halogen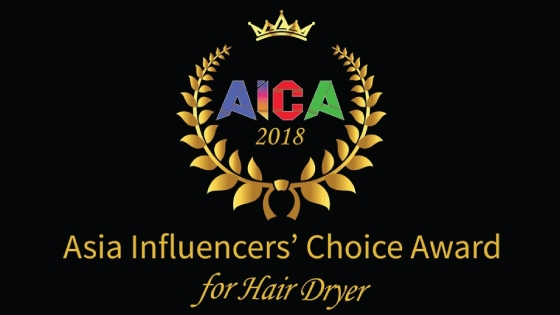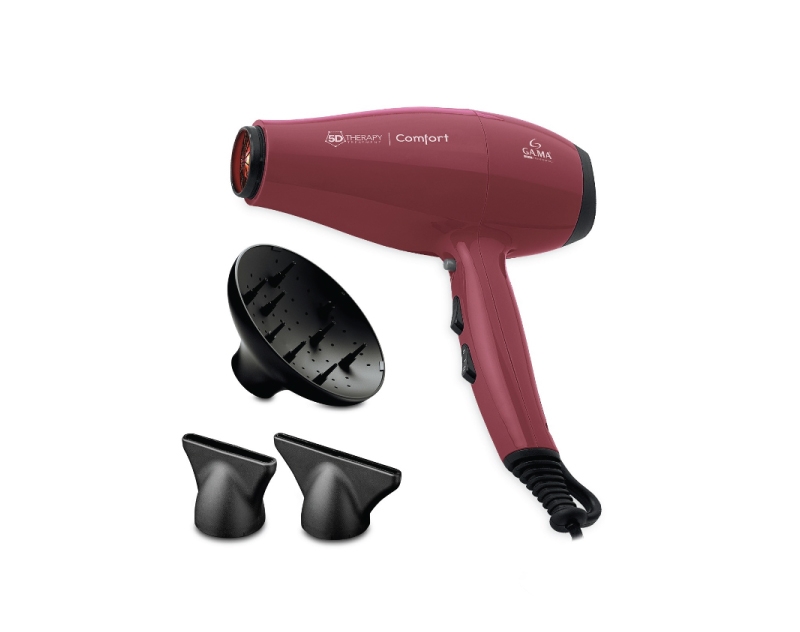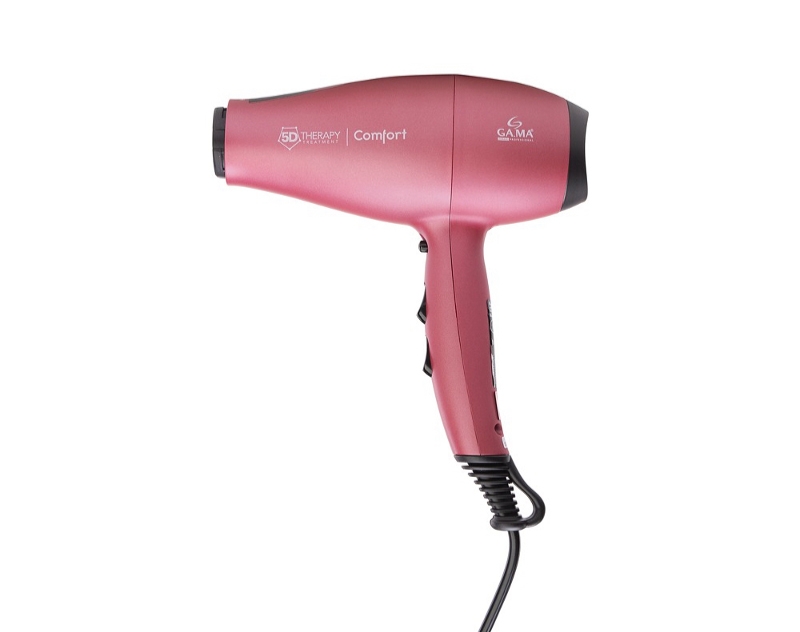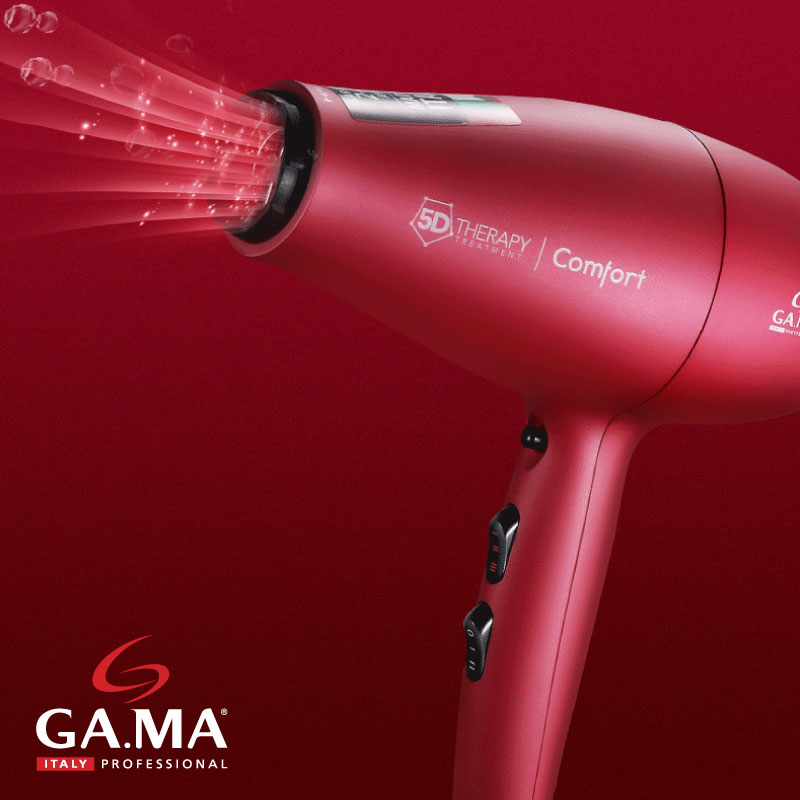 GAMA Italy Starlight Tourmaline 5D – Anti-aging Hair Straightener Designed in Italy
What's so special ?
Give your hair and scalp hair therapy and treatment while drying and creating your perfect style.
- Ozone emitted has anti-aging effect for your hair and scalp, with a strong anti-bacterial agent that eliminates excess grease and impurities that block the pores on the scalp, by improving oxygenation, purifying the scalp, and with rejuvenating effect making your hair more elastic, grow stronger and healthier.
- Ozone also has significant purifying, disinfectant and antibacterial qualities. Laboratory tests have certified that from the very first use, that the hair dryer and straighteners with Ozone-Ion technology, significantly reduce bacteria and mycosis on the hair!
- Ion Plus emits 80% more ions than others constant and helps to strengthen and fortify your hair, counteract frizz to leave hair soft and full of shine.
- IHT Infrared Heat emitted by Tourmaline has a wavelength that penetrates directly to the centre of the hair and is diffused from the inside towards the outside, providing maximum protection to the hair and preventing heat from damaging your hair, and make it easier to create lasting style.
- Nano Silver provides anti-bacterial treatment
Ozone purifies the scalp and boosts oxygenation for a genuine youth-boosting effect on the hair because it leaves it stronger, more supple, and full of life. The ions act on the hair, boosting its strength and fighting frizz to leave it bright and shiny.
The far infrared heat from the tourmaline, the material covering the plates, is particularly gentle, because it penetrates to the centre of the hair, diffusing it outwards. It is therefore easier to create lasting styles.
IHT technology means you can straighten hair in one stroke because it can maintain a constant and even plate temperature throughout the styling process. Each hair in a single section is perfectly modelled, from roots to tips, thanks also to the perfect adherence of the floating plates. With IHT technology, the straightener reaches temperature instantly, and therefore, there's no need to wait to use them.
The temperature adjustment from 150°C to 230°C allows you to choose the setting that best suits your hair, using the handy digital display.
Starlight Tourmaline 5D is a straightener that is easy to handle, thanks to the non-slip grip and a 3-metre power cord that swivels through 360°. The rounded design makes it perfect for creating straight, waved and curly styles.
Since these curling irons have automatic shut-off after 60 minutes, together with universal voltage (110-240 V), they can be used in any country, all over the world.
The Ion Plus technology on this product is able to produce a clearly superior ionisation (+80%) compared to the straighteners that don't have this technology built in, and the benefits on the hair are obvious. While using the straightener, you may hear a slight noise, which is absolutely normal and due to the large amount of ions being released. The ioniser consists of a series of visible, exposed wires outside the straighteners to prevent the dispersion of ions inside the straightener body.
If you want to give your hair the full 5D Therapy treatment and enjoy the 5 benefits - no frizz, shine, rebuilding, anti-age, and continued protection - at every stage in the styling process, we recommend using the Comfort Halogen 5D hair dryer or the Scirocco Halogen 5D.
Specifications
SKU: GI0102
Plate coating: Tourmaline
Floating plates: Yes
Temperature: Adjustable 150°C - 230°C
Display: LCD
Heating element: IHT
Ionisation: Ion Plus
Technology: Ozone-Ion
Nano Silver Technology: Yes
Automatic shut-off: Yes, 60 minutes after switching on
Soft Touch: yes
360° swivel cord: Yes
Treatment: Anti-frizz, Anti-ageing, Shine, Gentle action
Voltage (V): Multi-Volt 110-240V
Weight (g): 248
Product length (cm): 26
Plate size (cm): 2.8 x 9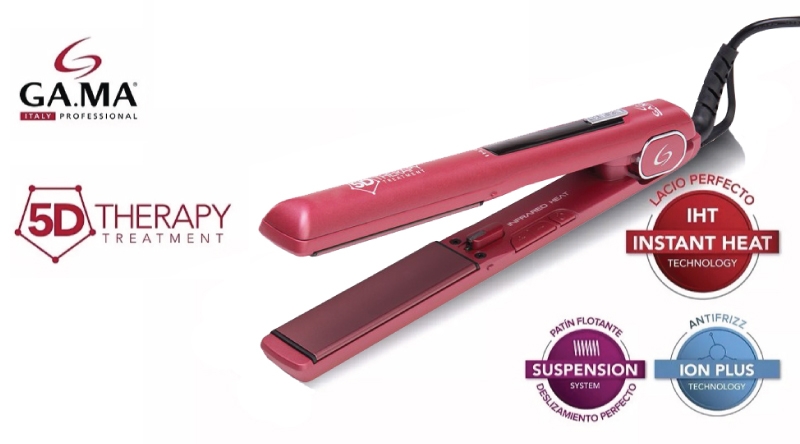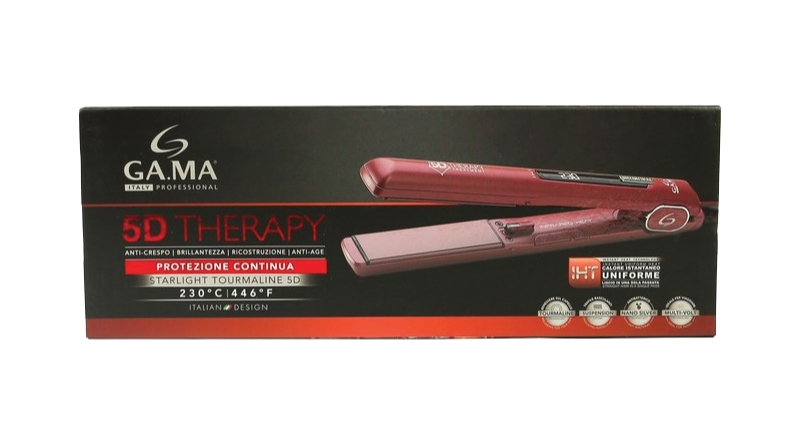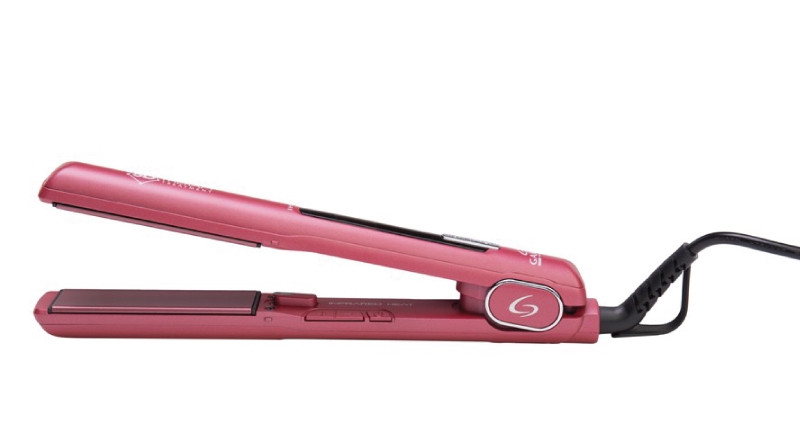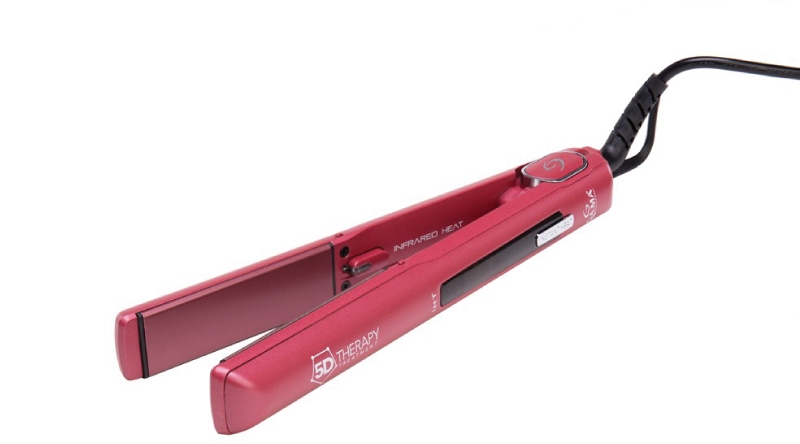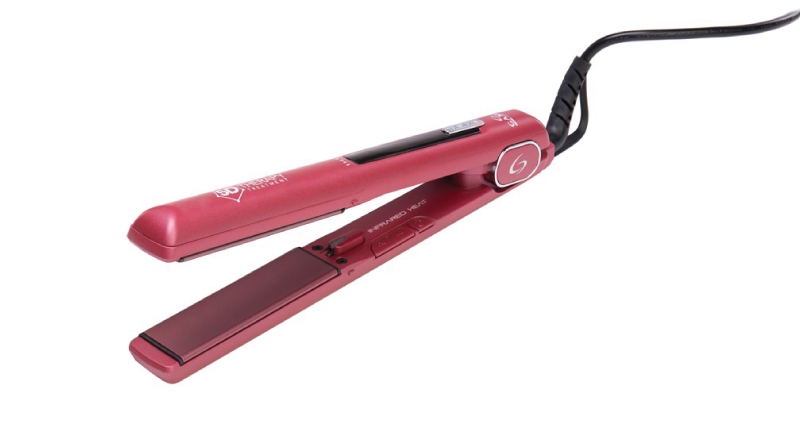 View 100% HB$ Deals terms & conditions
100% Good
Total 0 persons submitted
Excellent(100%)
Good(0%)
Poor(0%)
You can submit review too.
PriceUS$320.00 GAMA Italy 5D Therapy Treatment Combo Set Sales Discount Shopping.