SKU:WCRRE-110
Brand:Sulwhasoo
WHOO Cheongidan Radiant Rejuvenating Emulsion 110ML
Luxurious Eastern herbal lotion with fast absorption and rich nutrition
Volume: 110ml
Cheongidan Radiant Rejuvenating Emulsion is a lotion for skin de-aging by lightening entire skin from the deep. It revitalizes and lightens skin with contents including ginseng and powdered jade mixture, powdered deer antlers and powdered gold and tree extract and with the court beauty recipes of Queen Jahee, who had skin of a 17 years old girl even when her age was 80. Especially,Radiant Rejuvenating Emulsion is boiled for a long time, so it nourishes skin with unique aroma and texture.
Features
Long-lasting moisturizing effects
Elegant floral fragrance of Magnolia
Improves skin complexion
Texture/Applications
Adheres to the skin and leaves the skin silky
Just the right viscosity which allows smooth application of the product
Lightweight and non-sticky finish
Directions
Gently apply on the skin after the essence.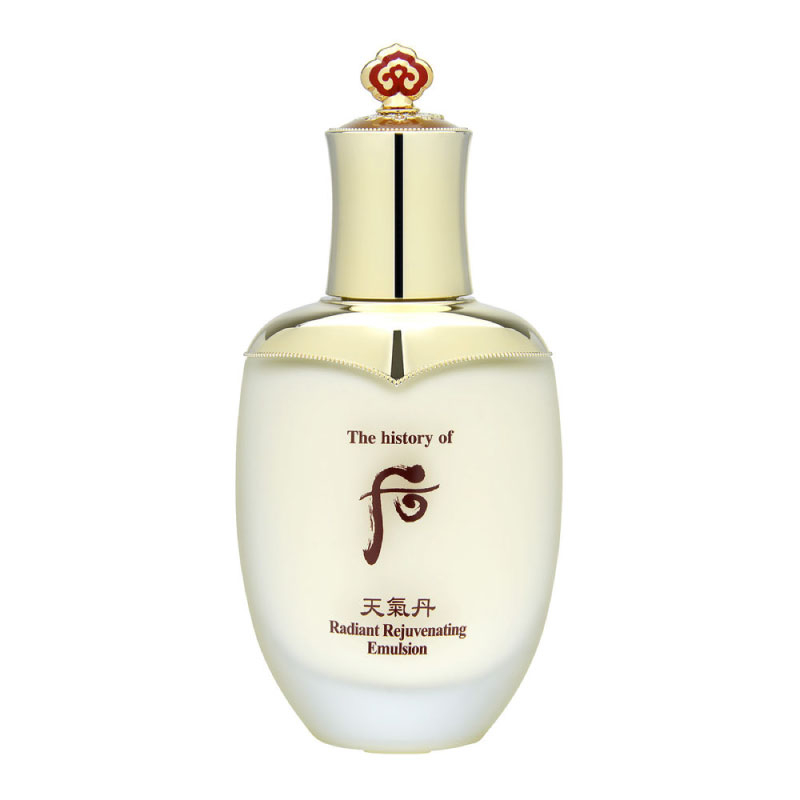 View 100% HB$ Deals terms & conditions
100% Good
Total 0 persons submitted
Excellent(100%)
Good(0%)
Poor(0%)
You can submit review too.
PriceUS$130.09 *Clearance Whoo Cheongidan Radiant Rejuvenating Emulsion 110ML Sales Discount Shopping.