SKU:WRRB
Brand:The history of Whoo
*Clearance Whoo Radiant Rejuvenating Balancer
*Expiry Date 17/4/2020*
The finest skin balancer with rich and nutritious extracts
Volume: 150ml
CheongidanRadiant Rejuvenating Balancer is a skin lotion for skin de-aging by lightening entire skin from the deep. It revitalizes and lightens skin with contents including ginseng and powdered jade mixture, powdered deer antlers and powdered gold and tree extract and with the court beauty recipes of Queen Jahee, who had skin of a 17 years old girl even when her age was 80. Especially, Radiant Rejuvenating Balancer is boiled for a long time, so it nourishes skin with unique aroma and texture.
Features
Improves skin complexion
Provides nutrients to the skin from the first stage of skincare
Elegant floral fragrance of Magnolia
Improves skin complexion
Moisturizing effects
Texture/Applications
Skin feels soft and smooth after use
Directions
After cleansing, take an appropriate amount on both palms and lightly apply on the skin, and gently tap for better absorption.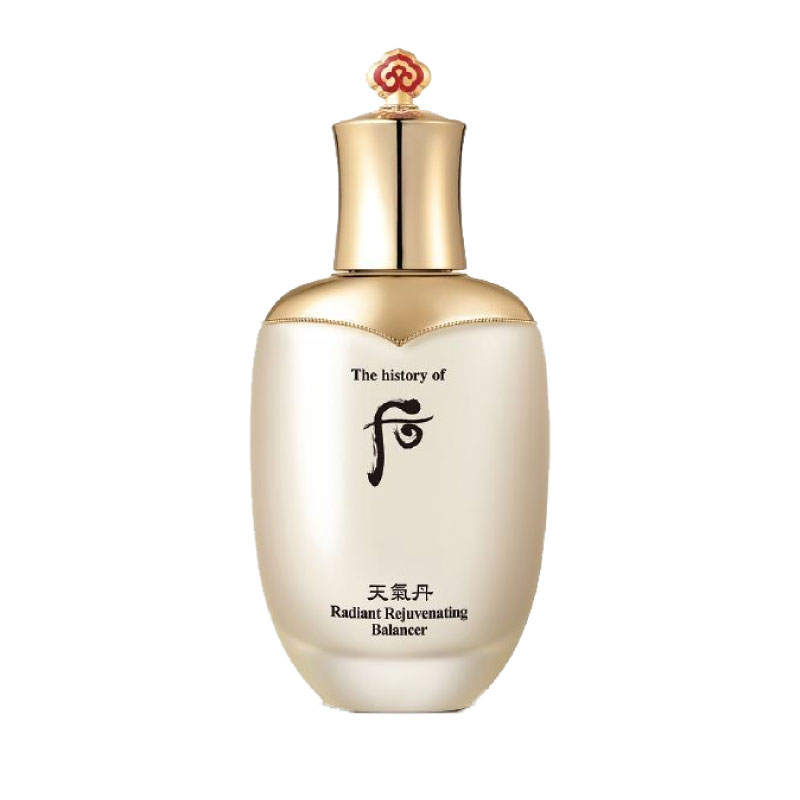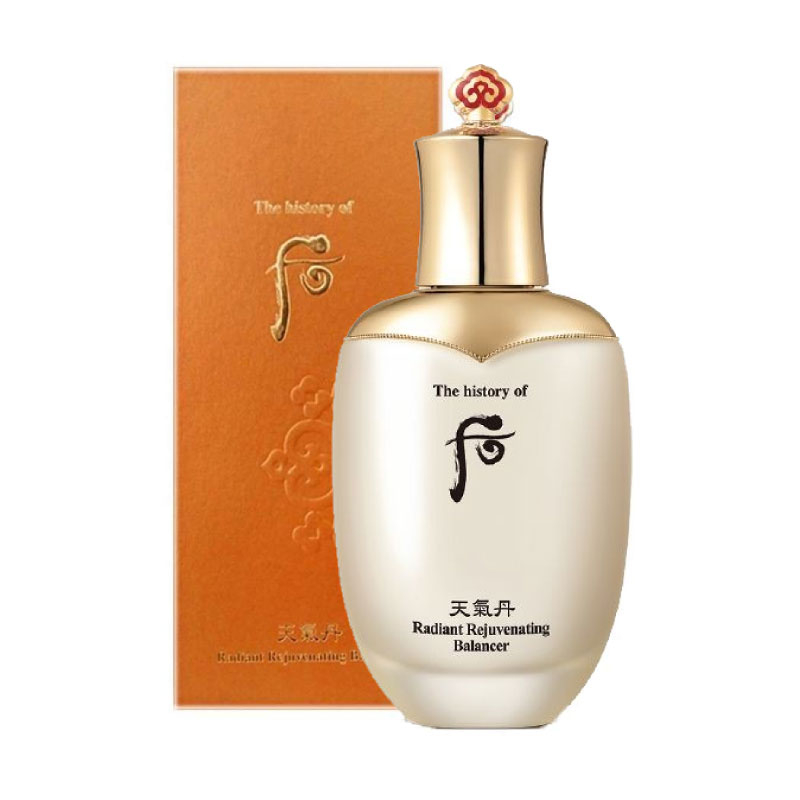 View 100% HB$ Deals terms & conditions
100% Good
Total 0 persons submitted
Excellent(100%)
Good(0%)
Poor(0%)
You can submit review too.
PriceUS$79.17 ​*Clearance Whoo Radiant Rejuvenating Balancer Sales Discount Shopping.